Packaging and specifications

The MX-1's retail box features a picture of the device and displays all pertinent information - excellent if the MX-1 reaches store shelves where customers help themselves.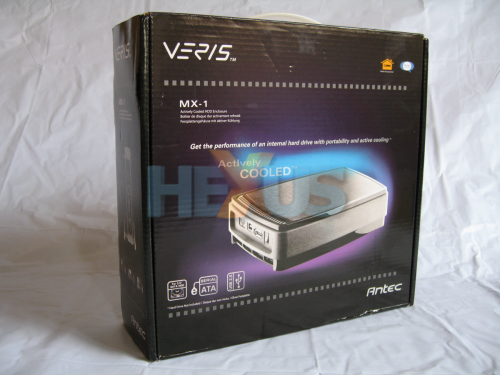 [advert]The package measures a tidy 85(h) x 260(w) x 270(d) mm and includes a small carrying handle on the top. Antec says that the expected retail price is £35 but we found the enclosure selling for a little over £28 (excluding delivery) on line.


Specifications
Packaging dimensions
85(h) x 260(w) x 85(d) mm
Device dimensions
55(h) x 145(w) x 220(d) mm
Device materials
Plastic/aluminium
Connectivity types
USB 2.0 and eSATA
Supported capacity
3.5in drives up to 750GB
Power system
External AC adaptor
Manufacturer code:
MX-1
Manufacturer website:
Antec (UK)
The Sunplus SATALink controller used for the SATA-to-USB2.0 interface doesn't support SATA2, so the signalling rate is 1.5GHz, with 1.5Gbit/sec transfers (half that of SATA2). Of course that doesn't matter for a disk device being presented over USB2.0. There's also no good reason why 750GB is the capacity limit. The eSATA interface is connected directly to the drive, and the Sunplus controller meets the SATA spec, which means current 1TB drives should work just fine. However given Antec's note, contact them to be 100% sure if you plan on using a disk larger than 750GB. So the article will continue to note 750GB as the capacity limit, but bear these words in mind.