External appearance

The MX-1 features a plastic moulded chassis that is skinned top and bottom by aluminium panels. Much like the side-panels on Antec's P180 PC system case, these are designed to absorb some of the noise and vibration produced by the enclosure and HDD within.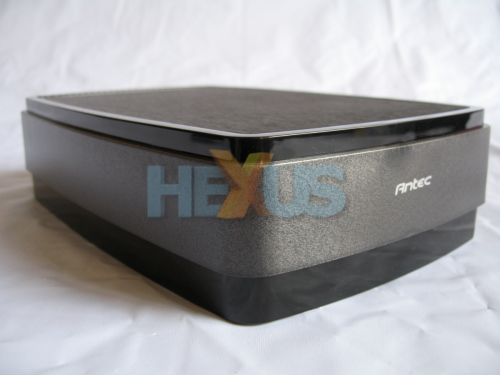 With a finish that's a mix of black and grey, the MX-1 isn't super-sexy. However, the case is well built and we were impressed with the quality feel and finish. The grey band is reinforced plastic that has carbon-glass added during the manufacturing process.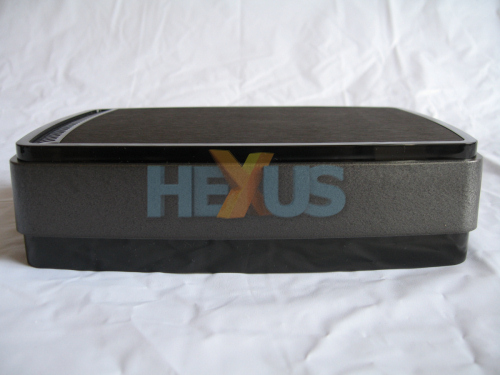 The device measures 55(h) x 145(w) x 220(d) mm and can use 3.5in drives up to 750GB in capacity.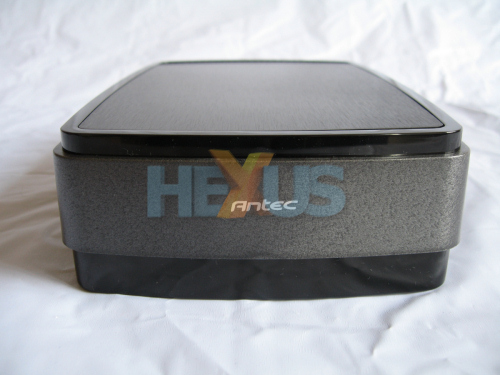 At the front is a screen-printed silver Antec logo on the grey-coloured band and beneath the band is an activity and power LED that projects its light onto whatever surface the MX-1 is placed.