Final thoughts, HEXUS.awards, right2reply
Final thoughts, HEXUS Awards, right2reply
Intel released the 965 Express series of chipsets to complement its new range of Core 2 Duo processors. Gigabyte has been one of the first motherboard manufacturers to jump on the bandwagon.

Gigabyte has designed its GA-965P-DQ6 with features and overclocking in mind. The PCB is jam-packed with sensible features and the decent BIOS gives the enthusiast a wide range of options to play with.

Performance, as our benchmarks have shown, is generally excellent. It matches the i975X chipset in practically every benchmark, and often outpaces it in memory-intensive tests.

Other than BIOS reporting that could be improved we have no real problems with Gigabyte's effort. However, when viewed as a platform and taking due consideration of the package's £140 asking price, certain limitations present themselves.

There's no multi-GPU (CrossFire) support on Intel's P965 chipset, and users looking to spend £140 on a Conroe-supporting motherboard will, we feel, be looking for extreme gaming performance. Intel's i975X chipset currently provides CrossFire support and feature-laden boards are priced at DQ6 levels, thereby offering a real competitive advantage over P965.

We also expect other motherboard manufacturers to release sub-£100 P965 boards with many of the features inherent on the Gigabyte GA-965P-DQ6. Gigabyte, then, needs to reduce the price on its model for the 'DQ6 to be competitive.

A decent motherboard whose asking price and lack of CrossFire support makes it not quite the proposition it could have been.


HEXUS Awards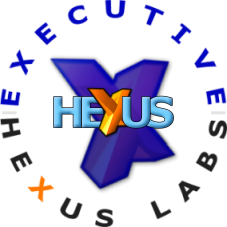 - Gigabyte GA-965P-DQ6.


HEXUS Right2Reply
At HEXUS.net, we invite the companies whose products we test to comment on our articles. If any of Gigabyte's representatives choose to do so, we'll publish their commentary here verbatim.