Introduction
No-compromise and all business is how Lenovo describes its ThinkPad X1, but one glance at this super-sleek machine suggests that this is more than just another run-of-the-mill addition to Lenovo's corporate line-up.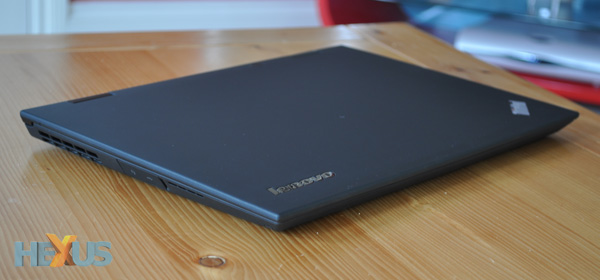 Measuring a slender 16mm at its thinnest point, this is the slimmest ThinkPad to date and it's tasked with bringing beauty and sophistication to a brand traditionally associated with reliability, durability, and performance.
Putting those ingredients into a package dressed to look as seductive as Apple's MacBook Air or Samsung's Series 9 is surely a recipe for success, and the X1's no-nonsense feature set - which includes a powerful Intel Sandy Bridge CPU, a magnesium-reinforced shell, a spill-resistant keyboard and the iconic red pointing stick - suggests that the ThinkPad's vaunted heritage runs deep beneath the system's glamorised skin.
There's no shortage of ambition, but with prices starting from £1,100, the X1 needs to deliver on a range of lofty promises that include ultra-thin design, legendary ThinkPad reliability and elite performance. Let's find out if it does.
Design
Unlike some of its ultra-thin competitors, the ThinkPad X1 isn't guaranteed to turn heads. At a glance, it could quite easily be mistaken for a black, angular ThinkPad from years gone by and it's only on closer inspection that the subtle, streamlined beauty of the X1 shines through.
By tapering the edges and slimming the system down to 16.5mm at its thinnest point and 21.3mm at its thickest, Lenovo has taken the traditionally rectangular ThinkPad shell and carved it into an angular frame that's elegantly finished in a smooth, rubbery finish that glistens in the light.
The feel of the soft, velvety exterior is extended to each side of the chassis - as well as the underside - and it makes the X1 a joy to handle. At 1.7kg in weight it isn't the lightest of 13.3in notebooks, but it's comfortable to lift with one hand and the above-average heft isn't an oversight - it's a result of the ThinkPad's rugged design.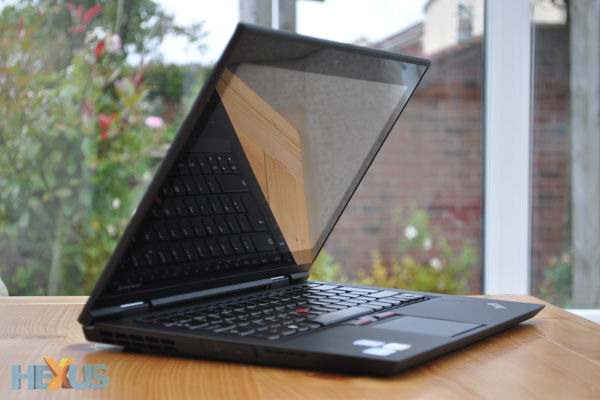 At its core, the X1 consists of a carbon-fibre rollcage encased in a magnesium-reinforced shell. The premium materials allow the machine to pass more than half-a-dozen military specifications, and the impressive rigidity helps maintain the premium feel - there's absolutely no bending the main body, nary a sign of flex in the keyboard tray, and the display hinges are suitably strong.
Build quality is top-notch throughout, and lifting the lid reveals a 13.3in display finished in Corning Gorilla Glass for extra durability and scratch resistance. A very nice touch, but the glossy display isn't perfect - more on that later.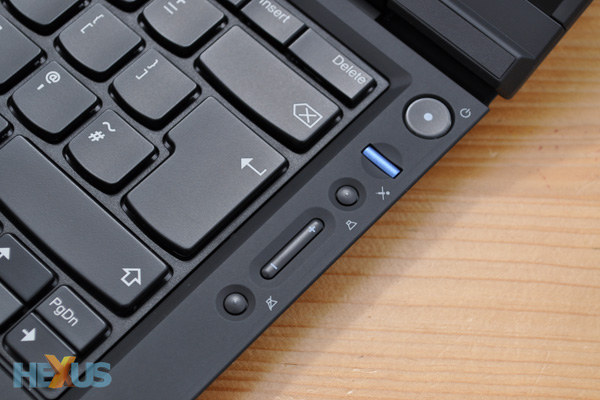 The keyboard, as you'd expect from a ThinkPad, looks nothing short of sumptuous, but fans of the brand may pick out a few grievances - particularly the fact that the number of rows has been reduced from seven to six, and that the classic ThinkLight has been removed completely. Don't be too alarmed, though, as Lenovo has smartly worked around these changes. A small selection of shortcut keys - for power, volume and mute - are added to the right of the keyboard, and a switchable backlight is on hand to ensure you keep working throughout the night.
This is a beautiful machine, and despite its svelte dimensions, it has ample power beneath the hood.
Specification and software
Not wanting to skimp on performance, Lenovo supplies the ThinkPad X1 with a choice of one of three second-generation Intel Core processors; the 2.10GHz Core i3-2310M, the 2.50GHz Core i5-2520M and the 2.70GHz Core i7 2620M. All three 35W chips offer integrated Intel HD 3000 graphics, and can be paired with up to 8GB of DDR3 1,333 memory.
Storage starts with a choice of 250GB or 320GB hard-disks, but SSDs - in 80GB, 128GB and 160GB capacities - are available as optional upgrades.
Continuing a no-comprimise trend, the X1 offers a generous selection of I/O ports that includes a 4-in-1 card reader, a USB 3.0 port, a USB 2.0/eSATA port, a further USB 2.0 port, a combined headphone-and-mic jack, SIM-card slot, Gigabit Ethernet and both HDMI and Mini DisplayPort outputs. A hard wireless radio switch is available to toggle the 802.11 and Bluetooth radios, and both a HD webcam and an integrated fingerprint reader feature as standard.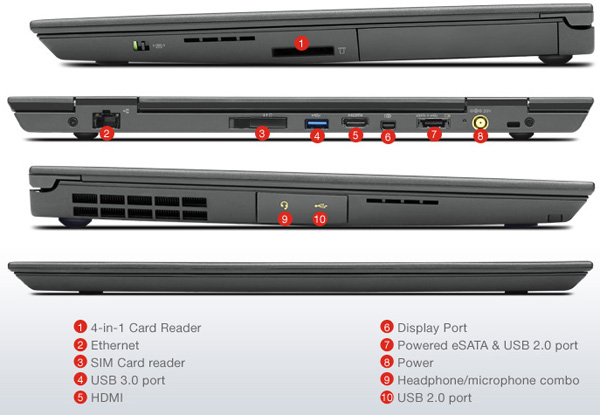 Lenovo has done well to maintain a healthy set of features in an ultra-thin form factor, but there are a few trade-offs. There's no optical drive, no ExpressCard slot and the standard 38Whr, RapidCharge battery is non-removable. If you'll be needing an emergency spare - and chances are you will - Lenovo offers an optional battery slice (sold for $150 in the States) that attaches to the base of the unit to increase system longevity from 5.2 hours to up to 10 hours.
Keeping bloatware to a minimum, Lenovo pads out the Windows 7 operating system with its useful ThinkVantage support utility and shortcuts that allow you to choose to install Microsoft Office 2010, Windows Live Essentials, Norton Internet Security and Skype.
Our £1,180 review unit arrived configured with a Core i5 processor, 4GB of memory, a 320GB, 7,200rpm hard disk and a 64-bit install of Windows 7 Professional. Read on to find out how well it fared in day-to-day use, and how well it performed in a range of benchmarks.