User experience
Keyboard and trackpad
As a general rule, ThinkPad keyboards are among the very best and the X1 is no exception.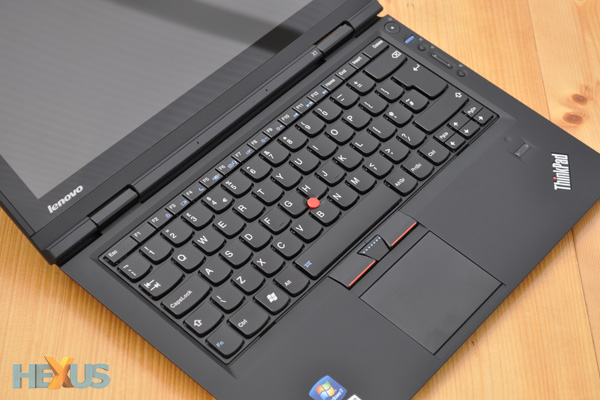 Each curved, chiclet-like keycap feels as though it has been contoured to your fingertips, and everything from key size to key spacing is near-perfect. There's practically no flex in the keyboard tray, and each key press feels and sounds reassuring - so much so that we've been known to fire up the system every once in a while just to sit back, type and enjoy.
Given the choice, we'd swap the positioning of the Fn and Ctrl keys, and we do miss having an LED indicator for Caps Lock, but other than that Lenovo has pretty much nailed it. Excellent spill-resistant build quality, sumptuous key design and a backlit panel combine to make this one of the best numpad-less keyboards we've used.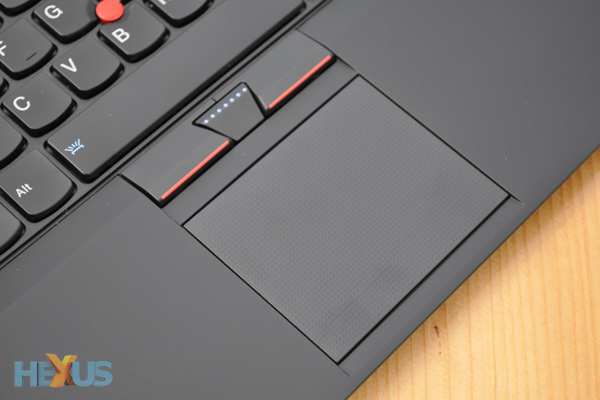 What the keyboard needs is an excellent trackpad to match, but the X1 doesn't quite deliver. Though the trackpad is well sized and suitably responsive to both single- and multi-finger gestures, its integrated mouse buttons can frustrate. While this is arguably one of the better implementations of an integrated pad on a PC, we still ran into issues - the right mouse button would fail to register from time to time, and when it did it was often mistaken for a left click.
We were able to get past these niggling issues with a bit of practice and patience, but in order to get the system responding perfectly to our input, we found ourselves resorting to the keyboard-centred pointing stick and its accompanying buttons.
Display, sound and heat
Like the trackpad, the ThinkPad X1's 13.3in display provides mixed results. The 1,366x768 resolution is adequate and the 350-nit panel is plenty bright, but colours appear somewhat washed out and viewing angles are restricted by the highly-reflective Gorilla Glass coating.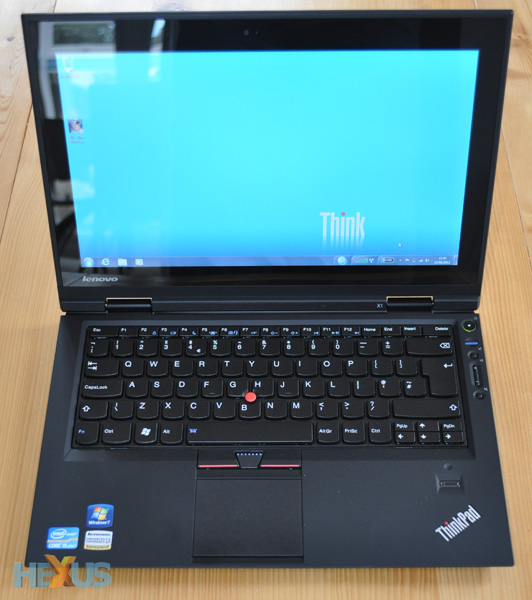 It's still a very good panel - but arguably one that isn't befitting a £1,000+ machine. And, if you insist on better, there are currently no upgrades available. Unlike 2008's X301, there's no option for a 1,440x900 display, and though the durability of the toughened glass should be seen as a positive, the inability to opt for a matte-finish panel may turn away certain users.
We've no qualms with the notebook's integrated Dolby Home Theater v4 stereo speakers, though. Despite being positioned on the underside of the X1's compact frame, the speakers deliver a pleasantly-surprising sound that's both clear and loud. Dolby's Home Theater software provides three preset modes for movies, games and music, and the latter delivers commendable results. We heard The Ghost of Tom Joad delivered with clarity and good separation of instruments, and though the speakers are no match for a good set of headphones, they're surprisingly adept.