Introduction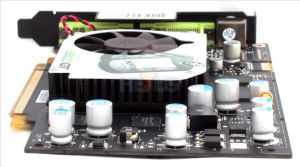 AMD made sweeping announcements on Monday which delineated its plans for top-to-bottom desktop and mobile GPUs sporting the very latest in technology.

NVIDIA's been there already with its high-end GeForce 8800 series, and it recently announced the arrival of midrange DX10 parts in the form of GeForce 8600 GT and GTS.

Our initial G84 look concluded that whilst the technology was sound, retail partners' boards were priced a little too high, considering just how much value ~£100 DX9 graphics card currently afford.

XFX has now jumped into the fray and launched a formidable GeForce 8600 GT/GTS lineup. It sent word that its GT variant, overclocked and endowed with XXX nomenclature, was ready to rock.

Read on to find out if it provides significant value or whether it misses out on the volume space in a big way.