Final thoughts and rating
It has taken a while for NVIDIA to really get hold of the powerful Fermi GPU architecture that underpins the majority of GeForce GPUs released in the last year. While we believe that the GeForce 400-series was an ultimately flawed attempt at creating a complex, forward-looking graphics range, NVIDIA corrected most of the shortcomings with the high-end GeForce 580 and GTX 570 cards, made available late in 2010.
Building on the success of the 5-series GPUs, NVIDIA has followed up with the GeForce GTX 560 Ti - a card that maximises the potential shown in the well-received GeForce GTX 460. The Ti straps in more shaders and elevates clock speeds compared to the full-fat GTX 460, and the upshot is a design that performs around 33 per cent better across a wide range of games.
Putting the GTX 560 Ti's performance into context, it beats out AMD's £180 Radeon HD 6870 and loses out to the £225 HD 6950. In fact, NVIDIA's newest GPU's numbers are in line with the now-venerable Radeon HD 5870. This means that you will be able to play practically all the present games at a full-HD resolution. Looking into the future, GTX 560 Ti's comprehensive all-round feature-set means that it is well-placed to provide decent GPU longevity.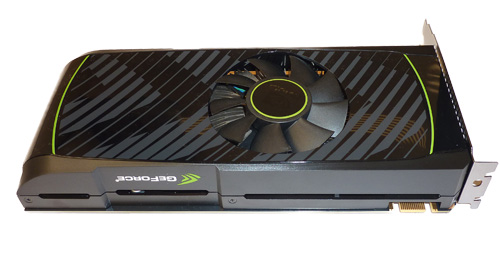 Partial to frequency hikes and now with a power-draw that's more amenable than previous NVIDIA cards retailing at £200, the GTX 560 Ti sensibly populates the upper-mid-range segment that was once what GTX 470 called home.
High on performance, good on power-draw, and shipping with an excellent cooler on the reference card, the GeForce GTX 560 Ti 1GB makes the premium mid-range graphics-card space all the more interesting in Q1 2011. As the market stands right now, it's our favourite GPU this side of £200, though that may change with some AMD price-cutting and the retail emergence of the just-announced Radeon HD 6950 1GB card.
We think that readers who already own a decent mid-range card from the last 18 months would be better served, if possible, by adding a second for increased performance. Those who wish to upgrade from an older GPU or build from scratch should put the DX11-compatible GTX 560 Ti on a rather short list.
The Good

Continues the good shown by the GTX 580 and GTX 570
Superb cooler on reference card
Overclocks well

The Bad

Not solely NVIDIA's fault, but where are the triple-A games to justify a £200 investment?

HEXUS Rating

NVIDIA GeForce GTX 560 Ti 1,024MB
HEXUS Awards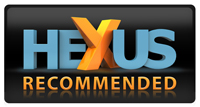 NVIDIA GeForce GTX 560 Ti 1,024MB


HEXUS Where2Buy
Please see here.