Final thoughts and rating
We started off this mammoth review with praise for AMD's Radeon HD 5800-series graphics cards. Released over a year ago and still able to provide NVIDIA's GeForce GTX 400-series with a serious run for their money, the question was what AMD would do for the next iteration of Radeons.

The new 6000-series Radeons will be released in five distinct flavours over the next three months. Coming in today are the Radeon HD 6850 1,024MB and Radeon HD 6870 1,024MB cards. The model-numbering suggests that they're direct replacements for the incumbent 5800-series, which are now being made end of life, but this isn't necessarily the case.

Rather, AMD is keen to exploit the $150-$250 graphics-card market with these new cards, thereby placing them directly in the crosshairs of a number of GeForce 4x0 GPUs. Putting this in UK pricing, we expect the HD 6850 to ship at £150+ and the HD 6870 at £190+.

Hitting desired price points means that the 'Barts' silicon is around 25 per cent smaller than the Cypress core used on HD 5850/70. But AMD is playing the architecture game safe and opting to use the basic layout of Cypress, albeit tweaked, along with important additions to the tessellation function and enhancements to video processing and GPU outputs.

Smaller dies and fewer shader-cores should mean that the new Radeon duo's performance isn't as good as the cards whose model numbers they replace. The Radeon HD 6850 card faces a significant shortfall in terms of on-paper muscle when compared to HD 5850, yet the optimisations between generations means that it gets surprisingly close to a card that costs at least £50 more and pulls more power.

Similarly, Radeon HD 6870 performs better than specifications would suggest, and its numbers fall between HD 5870 and HD 5850 - at a lower price. What's more, both new Radeon card offer more in the way of features, too.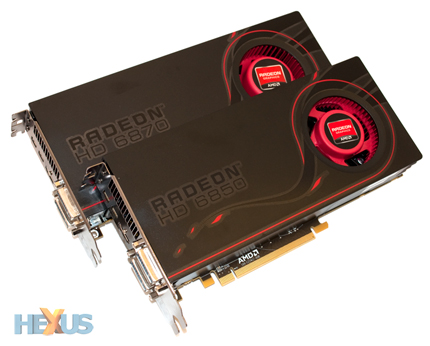 NVIDIA's recourse to this new onslaught from AMD will be to take another look at retail pricing and to adjust its sell-through costs accordingly. Fermi-derived cards are feature-rich and fast, although power-hungry. In fact, while writing this conclusion, NVIDIA moved the pricing on GeForce GTX 470 and GTX 460, dropping them by around 10 per cent. This is plain good news for you, the consumer. What this means is that GeForce GTX 470 is currently very good value at under £200, and it's fast enough to fend off the price-comparable Radeon HD 6870 in our benchmarks.

We've also shown that a slew of partner-clocked GTX 460s - both 768MB and 1,024MB - battle it out with Radeon HD 6850, and with pricing now at similar levels, we'll see what AMD's partners can cook up with pre-overclocked cards in the coming weeks.

If you need one takeaway from the introduction of the Radeon HD 6850 and HD 6870, it should be this: the new GPUs offer everything the Radeon 5000-series do, and they add the cherry on top with extra features.

Folk thinking of the Radeon HD 5850 would do well to investigate the all-new, cheaper, lower-power HD 6850, and prospective owners of the price-reduced GeForce GTX 470 should pay close attention to pre-overclocked HD 6870s that will undoubtedly litter the retail shelves soon.

Pushing on from here, AMD will introduce the faster Radeon HD 6950/70 Cayman GPUs soon - the real replacements for Radeon HD 5850/70 - to be followed by the twin-GPU Antilles Radeon HD 6990 card early next year. We wait to see how NVIDIA responds to the imminent high-end threat from AMD. Will GeForce GTX 480 be enough?


HEXUS Rating

Sapphire Radeon HD 6850 1,024MB

HIS Radeon HD 6870 1,024MB
HEXUS Awards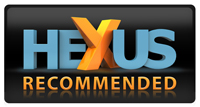 Sapphire Radeon HD 6850 1,024MB

HIS Radeon HD 6870 1,024MB
HEXUS Where2Buy
HEXUS Right2Reply
At HEXUS, we invite the companies whose products we test to comment on our articles. If any company representatives for the products reviewed choose to respond, we'll publish their commentary here verbatim.