RTX and DLSS Analysis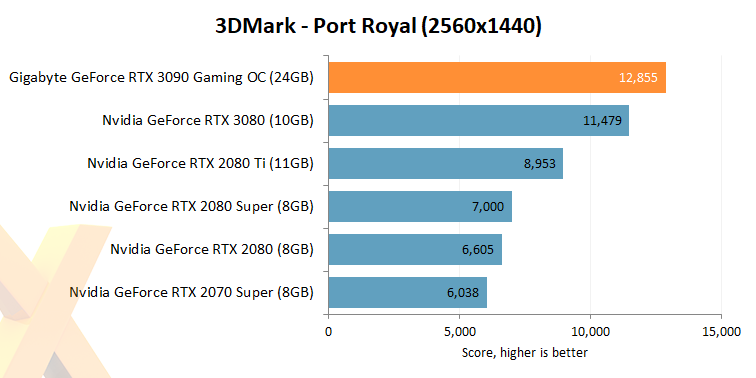 Nvidia makes plenty of noise about raytracing and DLSS. We can examine RTX performance in various ways. The 3DMark Port Royal test mirrors much of what we have seen at a rasterisation-only 4K - about 11 percent more than an RTX 3080 FE.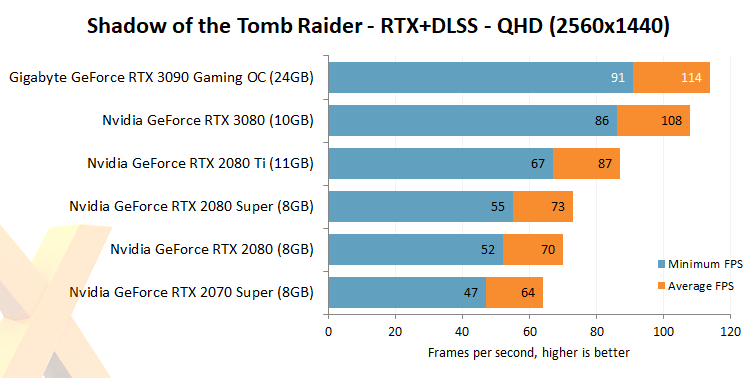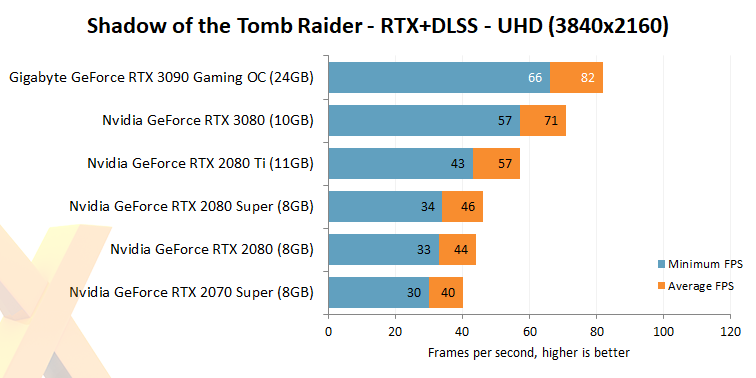 Looking at first-gen RTX/DLSS performance we run Shadow of the Tomb Raider at RT Ultra and DLSS active on QHD and UHD resolutions.
15 percent uplift in this case, but do remember we are comparing a partner-overclocked RTX 3090 to the Nvidia RTX 3080 FE.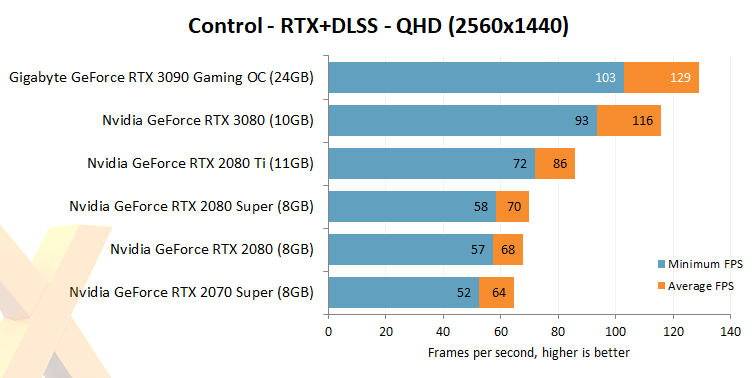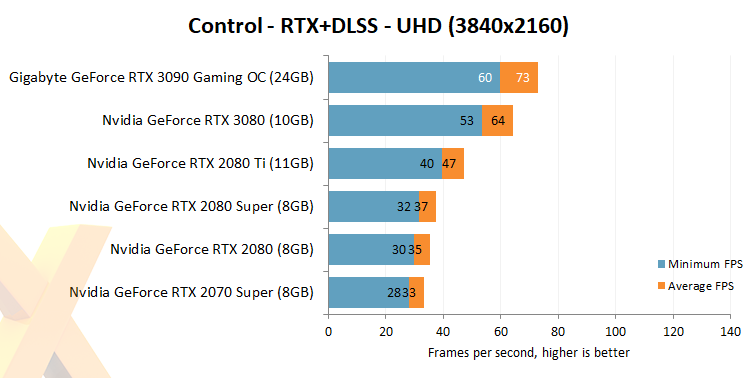 It is therefore important to look at a title that has a best-in-class implementation of RT/DLSS. We run Control with quality levels set to high, RTX to high, and DLSS to the highest available setting.
On GeForce RTX 3090 the performance at this setting is about the same as running no RT/DLSS, evaluated over five scenes with varying levels of reflections. That's a win in itself, and you can compare large screenshots (11MB) with RTX/DLSS on and off.
RTX 3090's extra muscle continues to give it 10-15 percent lead. That's a nice uptick which is not to be sniffed at, but at £1,500, most gamers will 'make do' with the half-priced RTX 3080.