Shadow of the Tomb Raider
Lara Croft is back in an epic adventure that takes you through Mesoamerica to the lost city of Paititi. In Shadow of the Tomb Raider you can expect mesmerising landscapes to traverse, plenty of weapons to master, and a stealth gaming experience like no other.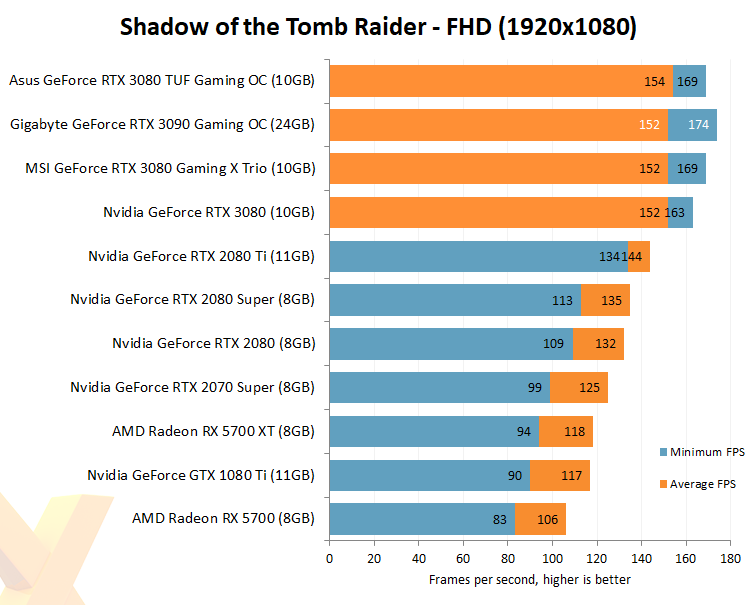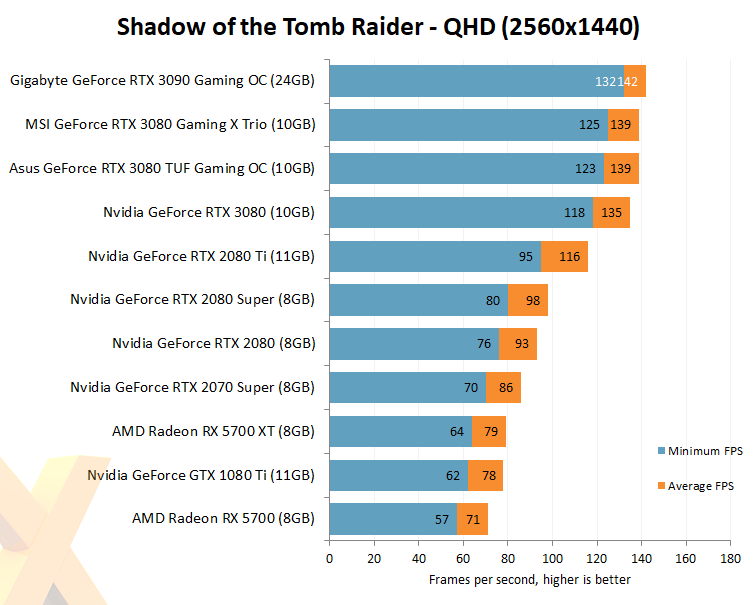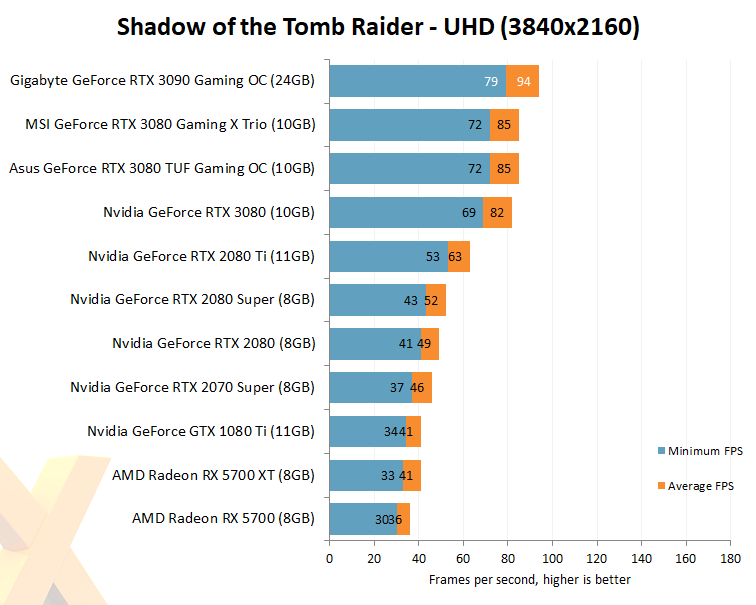 15 percent faster than an RTX 3080 FE isn't fantastic. The problem for the RTX 3090 is that it needs more than 350W to really strut its stuff. We reckon Nvidia should have torn up the rule book and gone with 400W, enabling the RTX 3090 to elevate its in-game speeds. It's a shame that TSMC's arguably better 7nm process wasn't used for this iteration of GeForces.