Power, Temperature and Noise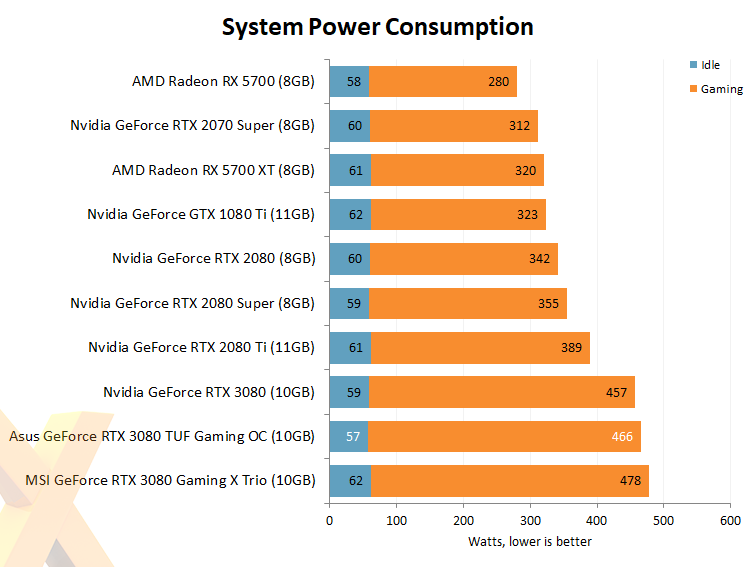 Asus specifies this board with a 340W TDP, evidenced by the power consumption being a bit higher than the FE.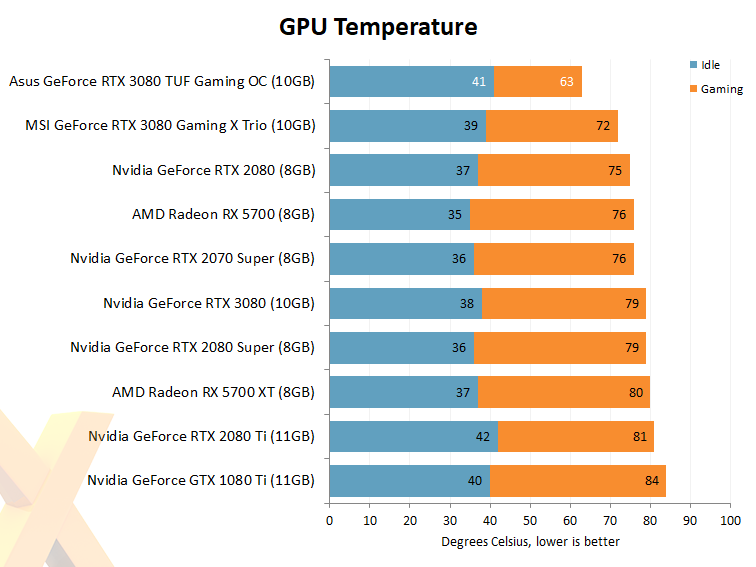 Yes, you have interpreted the graph correctly. Surprising as it may seem, the under-load temperature is a scant 63°C. That seems scarcely believable when the comparison MSI cooler is both larger and heavier. Keeping 330-340W in check at such temps would normally mean jet-engine acoustics...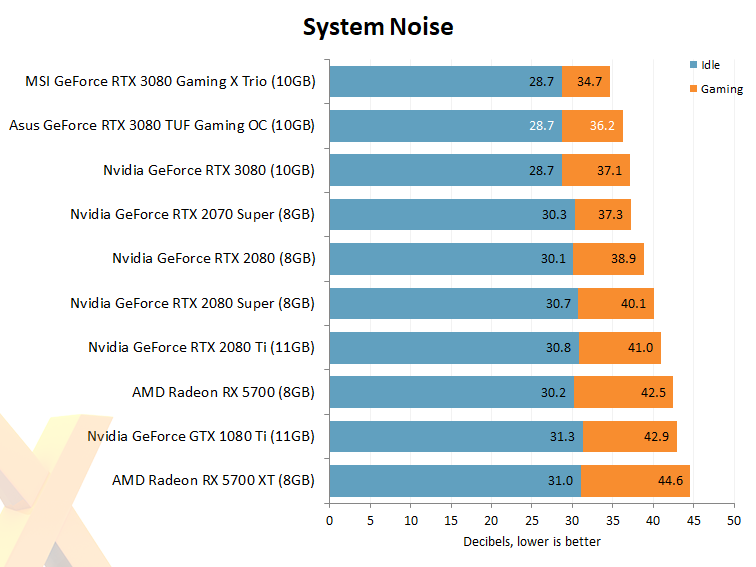 Colour us impressed with how well Asus has managed to tame the RTX 3080 GPU. It can barely be heard at any time, and while it beats the FE, which is considered quiet, it can't manage to get past the hulking MSI. You'll need the Strix behemoth to go toe-to-toe with that.
Running the same test in the quiet profile increases temperature to 68°C but reduces noise to 35.5dB, without sacrificing frequency. As we're partial to a quiet PC, that is the setting we'd use on a day-to-day basis.