Performance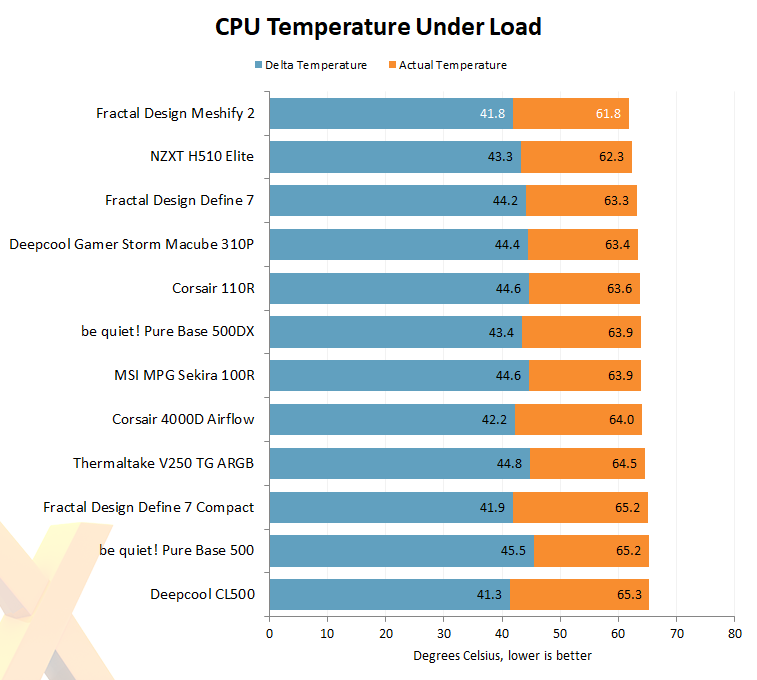 Our ageing eight-core AMD Ryzen chip isn't a problem for any of the chassis on show, yet there's no doubt about it, the Meshify 2 clearly benefits from more clean air than its dearer Define 7 counterpart.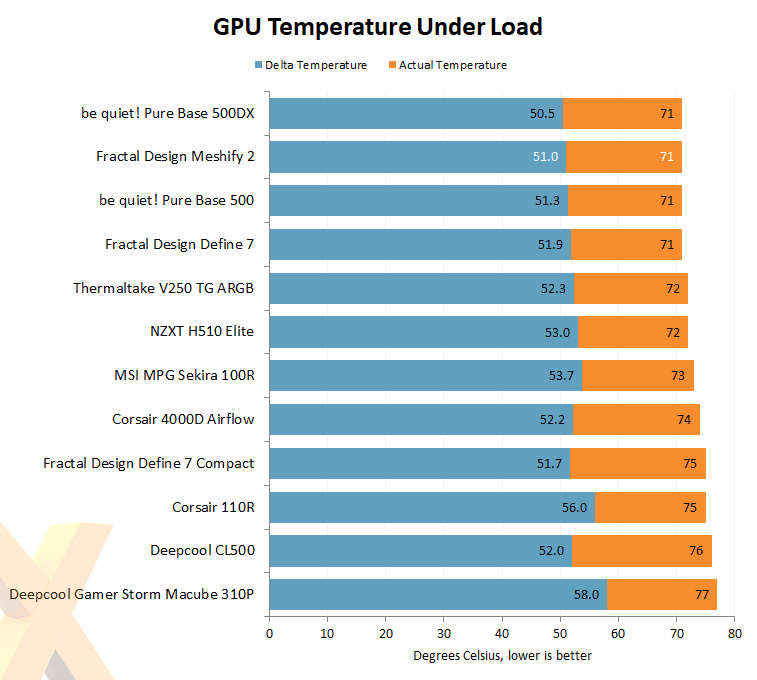 There's no problem with the Radeon graphics card, either. 71ºC when gaming is top drawer, though the Define 7 was able to achieve similar numbers with our setup.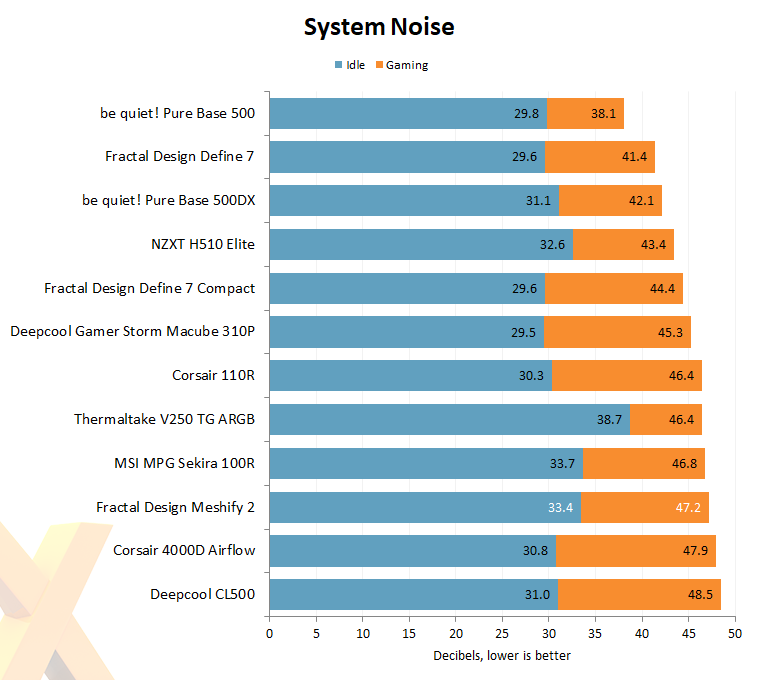 Meshify 2 definitely runs cooler, but there is a price to pay. Changing from solid panels to mesh, while removing all the sound-dampening materials, makes noise output more noticeable. It's nice to have a choice of quieter Define 7 and cooler Meshify 2, but we know which one we'd go for.