With the launch of the MX300, Crucial releases its first-ever solid-state drive (SSD) equipped with 3D NAND arranged in a triple-level cell (TLC) configuration.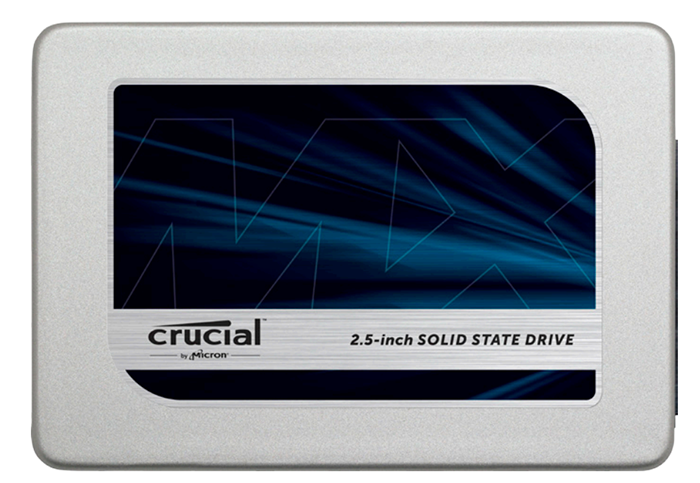 The drive, available as a limited-edition model with 750GB of capacity, is to be joined by other models with 275GB, 525GB and 1,050GB of storage at a later date, continuing a recent theme of launching one SKU first then populating the stack later.
Parent company Micron has been able to shoehorn in a remarkable amount of capacity per die - 256Gbit for MLC and 384Gbit for TLC - and each chip on the MX300 is home to two dies, or 96GB each. The 750GB model, therefore, uses eight chips for a nominal capacity of 768GB, with a little left over for provisioning. Crucial includes its dynamic write acceleration technology that turns a portion of the TLC memory into functioning as faster SLC.
It is usual for TLC to have lower endurance than MLC-based counterparts, though Crucial backs the 750GB model with a total bytes written figure of 220TB over the three-year warranty period, or about 200GB a day - more than plenty for most consumers.
Arbitrating the workload amongst the TLC NAND is a new controller from Marvell, the 88SS1074, which has been used on a couple of rival drives from SanDisk and Plextor. There's the usual protection, represented by AES 256-bit, eDrive, and TCG Opal 2.0.
Initially only available in a 2.5in, 7mm form factor with a SATA interface, speeds are quoted as 530MB/s sequential read and 510MB/s sequential write, along with 92K random read IOPS. The specs are consistent with any recent quality SSD.
The use of TLC memory on a 3D NAND base, together with class-leading density, means that value is very much to the fore. The 750GB model ships with a recommended retail price of $199.99 (£164.39 on the UK site), giving it an attractive GB-to-£ ratio.