WD, a Western Digital company, has today introduced its seventh generation My Passport Ultra portable hard drives for PC and My Passport drives for Mac. The updated drive range is available straight away, in a range of capacities up to 3TB and choice of four colours. WD has also introduced a new accessory, designed to personalise and protect your portable drive, it's called the WD Grip Pack.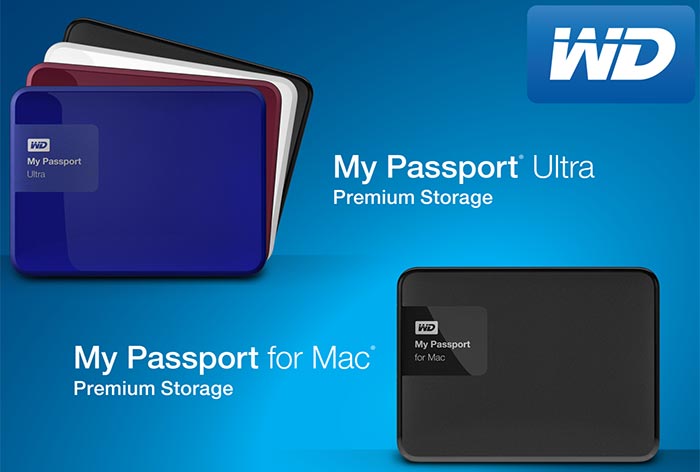 Backups are very important and having an easily portable backup, as facilitated by these kinds of portable 2.5-inch hard drives, is a plus. A senior WD representative says that the backup experience is easier than ever with the built-in WD Backup software on Windows systems. Furthermore the greater capacities and hardware-based encryption are expected to be a boon.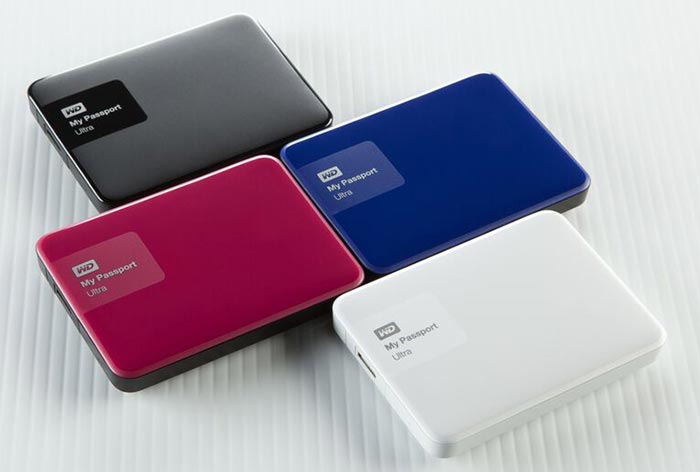 The new My Passport Ultra drives and My Passport for Mac portable drives will be made available in 3TB, 2TB, and 1TB capacities. The PC version is also available in 500GB . They use 256-bit AES hardware encryption and connect to your computer via USB 3.0 (USB 2.0 backwards compatible). My Passport Ultra drives are available in four colours; Classic Black, Brilliant White, Wild Berry and Noble Blue. The Mac version is black-only.

WD Grip Packs will start to become available in June. Looking at WD's supplied pictures and description, these are basically 'bumpers' for the portable drives. Grip Packs will be made available in five colours; smoke, slate, grape, sky and fuchsia. Buyers will receive a colour-matched 18-inch long flat USB 3.0 cable in the box. A WD Bumper Pack will carry an RRP of £9.99.
All of the WD My Passport Ultra and portable for Mac drives (except the 3TB capacity drives) are available from today, directly from the WD Store and retailers such as Amazon. Prices range from £59.99 to £159. The 3TB capacity My Drive SKUs will become available next month. Buyers of these backup solutions receive a 3 year warranty.