A-DATA woos kids with Disney flash media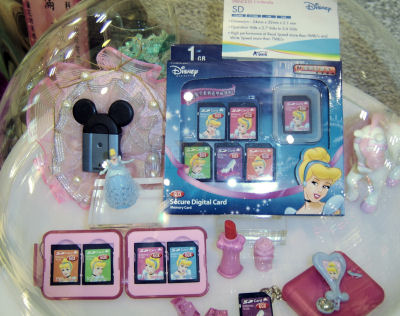 Companies are always looking for ways to target the largest possible audience with their products. Kids, though, have largely remained free of mainstream PC-related marketing.

A-DATA is looking to change that. Teaming up with Disney, it's initially releasing a range of Disney-branded Secure Digital cards that will appeal to the little ones. Isn't it a cute idea.

Princess Cinderella adorns cards with a current maximum 2GB capacity. We can see Disney's well-recognised characters making their way on to other A-DATA flash media. Fancy a 4GB Pluto Compact Flash? No problem.

At least this is something different in a very homogonised market. Perhaps others will jump on the bandwagon and release, say, cards with movie tie-ins or, flavour of the month, World Cup stars. Now there's a thought.