For most people, there isn't too much of a reason to get excited about USB 3.0 - it's either in a system or it isn't. But Via - through its subsidiary Via Labs - is thinking a little further outside the box with some of the new technologies that it's working on withthe interface.
The most interesting implementation used USB to connect so-called 'zero clients' to a host computer running Microsoft Windows Multipoint Server. This can be seen as a bit like conventional thin-client terminals. What's important, though, is that the only processors on the client boards were transaction chips that converted the legacy USB signals for the keyboard and mouse and the display data - via DisplayLink - to native USB 3.0 signals.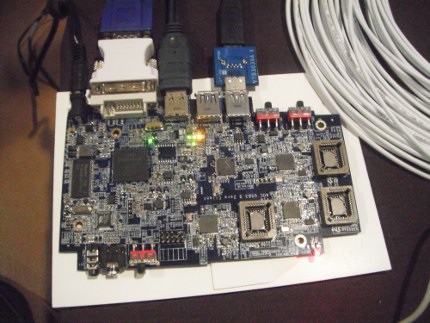 This then hooked into a special optical USB 3.0 cable - chosen because the cable can be exceptionally long - and into the server. Apparently it's possible to hook up to six clients to a single host controller, although this number will increase as the technology matures.
The company was also showing off the world's first USB 3.0 hub controller, which can split a single super-speed connection into four ports. More than that, though, the chips will be able to charge devices without the need for a handshake, meaning that the hub won't need to be plugged into a running PC in order to juice-up your smart devices. It could also enable charging ports in cars, lamps and other places that won't necessarily have or need a data connection.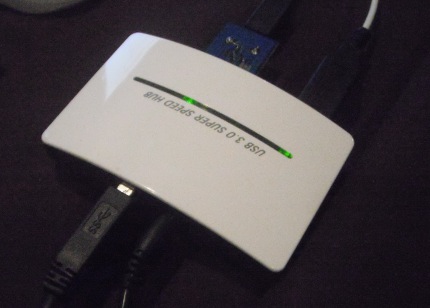 Rounding out the line-up was a dual SATA bridge controller, which supports RAID 0/1 and AES encryption on chip, potentially enabling a new generation of multi-drive external storage.