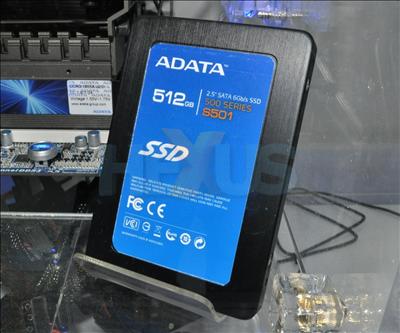 Solid-state drives (SSDs) are never far from the hardware limelight these days.

ADATA's latest SSD wunderkind is the S501, pictured above. Sporting a Marvell controller, SATA 6Gb/s conduit, 34nm NAND and 128MB buffer, one would be forgiven for thinking it was a Crucial RealSSD C300 in disguise.

To be made available in 64GB/128GB/256GB/512GB capacities and shipping with sequential read/write speeds of 350MB/s and 200MB/s, respectively, the S501 has RealSSD-matching specifications. ADATA, though, reckons its Marvell controller is better-suited to the enterprise market.

We'll be getting one in the labs soon enough, to compare against the RealSSD, amongst others, so stay tuned for that.