Super Talent has today launched a line of affordable solid-state drives as part of its VSSD range.
Designed to provide consumers with "the option to enter the SSD world with a limited budget," Super Talent's drives will be priced from as little as £50 and claim to offer "no compromise in performance".
The latter promise might be a stretch of the imagination, though, as you do get what you pay for.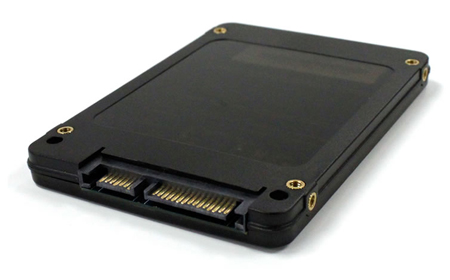 Whilst the VSSD line offers many of the benefits associated with Flash-based media - namely quick access speeds, virtually no noise and lower power consumption - Super Talent manages to lower prices by reducing both capacity and performance.
Kicking off the range is a limited 8GB VSSD, a 2.5in drive offering sequential read and write speeds of 80MB/s and 30MB/s, respectively. The drive offers half the minimum required capacity for a 32-bit installation of Windows 7, but could be just about sufficient for a lightweight Linux distribution. Super Talent will be hoping its $65 (roughly £42 excluding VAT) price tag will help attract attention, but the company's higher-capacity VSSD drives are likely to be more popular.
A 16GB model will offer the same read and write speeds as the 8GB unit, a larger 32GB drive will raise speeds to 150MB/s and 60MB/s, and a range-topping 64GB model tops out at 150MB/s and 100MB/s.
Pricing of course rises along with capacity and performance, and Super Talent reckons you can expect to pay $175 (roughly £114 excluding VAT) for the 64GB model, putting the drive up against the likes of Kingston's SSDNow series.
There's no mention of support for Windows 7's TRIM command, and no details regarding controller or firmware, but it'll be interesting to see how Super Talent's 64GB drive compares in terms of real-world performance.