With USB 3.0 gaining in momentum, it was only a matter of time before a manufacturer showcased a USB flash drive with the super-fast interface.

Current large-capacity USB drives are hamstrung by the USB 2.0 conduit, which tops out at around 30MB/s, intimating that it would take around over an hour to fill a 64GB stick.

USB 3.0 removes the interface bottleneck, and SuperTalent showcased the USB 3.0-totin' RAIDDrive at CES 2010.

Available in capacities of 32GB, 64GB and 128GB, and putting speed very much to the fore, the RAIDDrive uses parallel, internal RAID0 to increase throughput.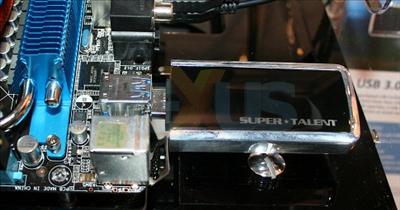 SuperTalent reckons that the rather large RAIDDrive, now available for $600 for the 128GB model, is capable of reading sequential data at 300MB/s and writing at 170MB/s, and we took a look at it in action.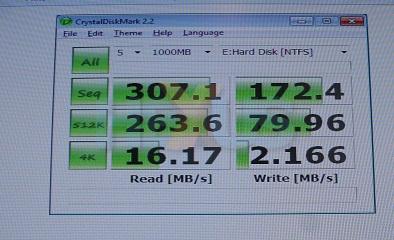 Here's CrystalDiskMark's results. A second version is to be made available within a month, promising slightly higher sequential speeds but a 10x improvement in 4K random read/writes.

It's interesting to see USB 3.0 breathing new life into large-capacity USB sticks, and SuperTalent's model certainly is speedy.