Buffalo Technology has today announced what it claims will be the first to market SuperSpeed USB 3.0 external hard drive in the form of the DriveStation HD-HXU3.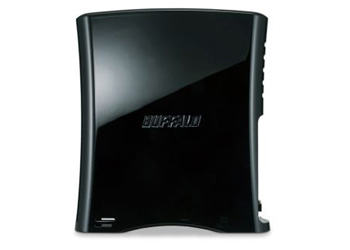 The drive, pictured above, will be available in 1TB, 1.5TB and 2TB capacities, and promises SuperSpeed transfer speeds of up to 125MB/s. That's still a long way from saturating the available bandwidth (around 400MB/s after protocol overhead), but it's a start.
If the drive's black glossy exterior looks familiar, it should, as we pictured it being used to demonstrate the potential of USB 3.0 at last week's IDF. As mentioned previously, we're expecting a lengthy wait for widespread USB 3.0 support in terms of both hardware and software. However, those wanting to make the most of the SuperSpeed interface can do so with Buffalo's USB 3.0 controller - the IFC-PCIE2U3 - also announced today.
There's no mention of pricing just yet, and despite claiming to be "first to market", Buffalo's launch date for both the drive and controller simply states the fourth quarter of 2009.