One of the complaints users had about SATA when it first launched, was the connectors. Yes, the new cable design was great for airflow and plugging the connectors in was a doddle. However, they did feel a little insecure, fragile, and left you wondering whether you'd plugged them in properly.
With a new generation of SATA products surfacing, a solution to this has been devised. New SATA sockets and connectors feature a latching system. Plug in the cable and a metallic latch clicks into place, securing the cable. To remove the cable, you press the latch against the connector and pull it out. It's simple, having used them when I reviewed XFX's Revo 64 I can say they're definitely better than the previous effort.
Better still is that these cables are backwards compatible. AKASA, manufacturer of all things glowing, has introduced a new line up of SATA cables featuring the new latching system. They sent us some pics featuring the ASUS A8N SLI Deluxe motherboard, which has both the new and old types of socket, so that you can see their cables in action.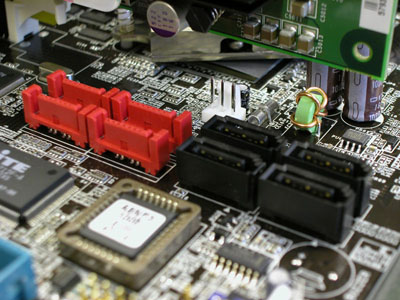 Left: old style SATA. Right: New style SATA.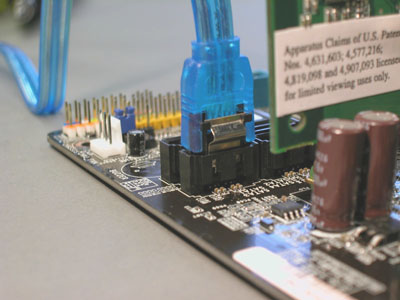 Click in the cable... it won't be going anywhere.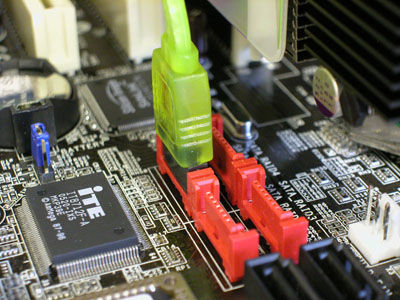 The not so secure old style connection. A new style cable will still fit, but it won't click into place.
For more information on SATA, both original and the new enhancements, check out our HEXUS.guide to SATA vs. PATA.