Hitachi has joined the race of 'world's-fastest' Blu-ray writer with the introduction of its BH20N model.

Boasting a write speed of 6x, matching LG's H20L, can you guess if the two share a common heritage?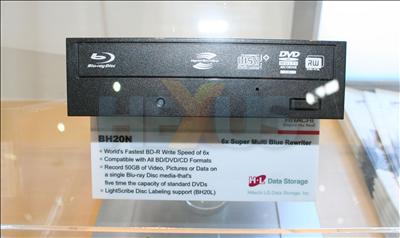 Blu-ray drives and media really need to drop in price, rather than boosted in specification, before they're taken on board by the masses, we feel.

The SATA-based Hitachi model, pictured above, costs around £180 and is available right now.

Would you buy one?