Released a couple of months ago to jump on the burgeoning ASUS Eee PC bandwagon, A-DATA was keen to show off its branded USB sticks and SDHC cards.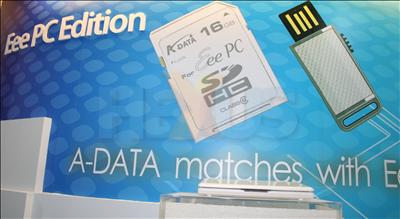 .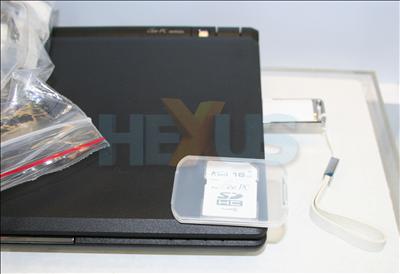 .



Now, the up-to 8GiB USB stick, plugged into the non-colour-matched Eee PC, is the S701 Sport series, which is retractable but rather flimsy.

Having personally used the regular model, it's none too speedy, so only consider it if aesthetics are ultra-important to you.

The 16GiB SDHC card, part of the Turbo range, is a class 6 device, meaning that it writes at a minimum of 6MiB/s. It's useful for augmenting the capacity of lower-specified Eee PCs and arrives at a cost of around £40.