Back up your data into your safe…

So hopefully you've just read about the SentrySafe FIRE-SAFE/Waterproof enclosure, but what about those of us looking for a more traditional safe? Ok, there's loads of fireproof safes on the market but how many of them have a USB connection to allow back up data to a drive mounted in the safe itself?

That's what you get with the SentrySafe QE5541. It's an electronically operated safe that's not only fireproof rated for protecting CDs or DVDs for up to two hours at 1850⁰F but also water resistant in up to 8" of water for 24 hours. You can store up to 120 disks in the QE5541 and fit your choice of 2.5" drive to back up your data via the fitted USB cable.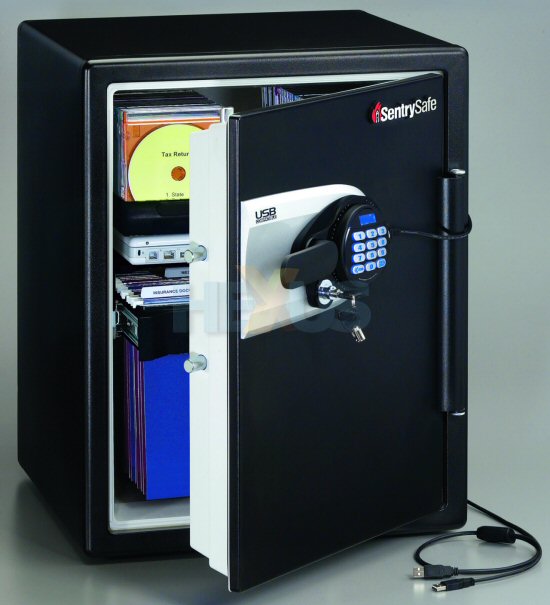 Click for larger image



Inside there's custom racks for 72 CDs or DVDs, though you can fit more by just piling them in the bottom, but then you'd have to remove the A4 size file rack for your important documents. And the door pocket makes fitting or changing out the 2.5"HDD as simple as unplugging the drive and slipping in a new one.

Ok, so this is only water resistant unlike the waterproof SentrySafe FIRE-SAFE/Waterproof enclosure but then again, this has a door on the front unlike the completely sealed unit that the external drive enclosure has to be. Seems to me that the QE5541 is aimed at the small business more than the home user, but then again, it's one of things you'd probably regret not buying if the worst did happen. But as Nick Frost used to say on Watchdog, don't have nightmares.

All HEXUS CES 2008 content