Freecom is in the habit of launching slim external hard drives, and it's at it again with the introduction of the Mobile Drive Mg.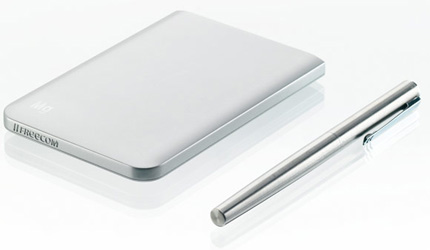 Dubbed the world's thinnest mobile hard drive, the ultra-sleek unit sports a magnesium enclosure, a high-speed USB 3.0 interface and measures as little as 1cm thick.
Designed exclusively for Macs, the drive is pre-formatted to suit the HFS+ file system and is being marketed as "an ideal match for the Apple MacBook". However, despite claiming to be "perfect for those style-conscious Mac users", it's worth noting that no Mac computer currently offers USB 3.0 connectivity - leaving buyers limited to backward-compatible USB 2.0 speeds.
If you can look past the supposed Mac exclusivity, the Mobile Drive Mg can be reformatted for Windows through the use of a bundled software utility. Marketing gone mad? Perhaps, but it's still a lovely-looking drive.
Expect to see it in stores later this month priced at £69.95 for a 320GB USB 3.0 model, £109.95 for a 750GB USB 3.0 version, and £129.95 for a range-topping 750GB model that touts both USB 3.0 and FireWire 800.