Most motherboard manufacturers were keen to showcase their Intel P35 and X38 Bearlake-based motherboards which will cater for upcoming 45nm CPUs that run off a faster FSB.

Both chipsets also support DDR3; designed to scale to higher frequencies and offer more tangible bandwidth than incumbent DDR2.

That's why the onus is upon memory manufacturers to raise their game and begin releasing DDR3 memory in significant quantity.




Popping by the Corsair booth during early preparation, we noted a system running DOMINATOR RAM at an effective 2000MHz.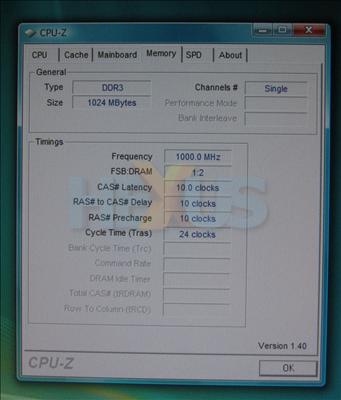 [advert]We know that Corsair has already announced some production-ready DDR3-1600, but a bout of overclocking, albeit in single-channel mode, highlights just what's possible in the next few months.

Corsair's engineers reckon that dual-channel DDR3-2080 is possible from handpicked modules. I doubt we'll see faster during COMPUTEX 2007.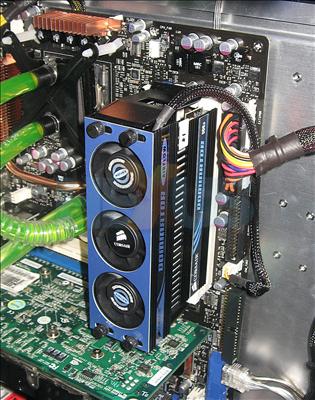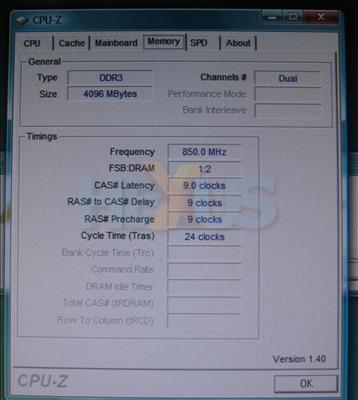 Another system had similar XMS3 DOMINATOR running at an effective 1700MHz. What's impressive here is that it's a 4GiB matched-memory pack (2 x 2GiB) - ideal for power users who don't want to compromise on either speed or capacity.

DRAM performance, in the main, is dictated by a combination of pure frequency and latencies, so whilst the former is good, the latter will keep DDR3 from realising its full potential until some lower-latency memory hits the market.