With Intel's Core i5 looming near, we can expect to see a flurry of activity in the high-speed dual-channel DDR3 market, and it looks as though Taiwan's A-DATA is getting the party started.
Announced today is the outfit's XPG Plus Series DDR3-2200+ v2.0 dual channel kit. It's a mouthful of a name, but it's essentially a pair of DDR3 modules guaranteed to run at 2,200MHz with latencies of 8-8-8-24 and voltage at 1.65V.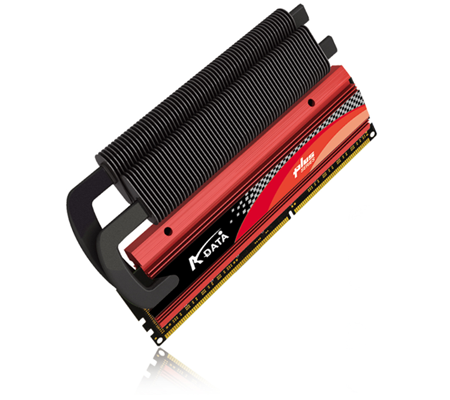 The modules, available in 2GB (2x1GB) or 4GB (2x2GB) kits, are built using two ounces of copper printed circuit board layers, and promise low operating temperatures that are no doubt aided by the attached heatsink design.
No word on pricing yet, but we'd expect to see A-DATA's modules - and indeed high-speed offerings from other big names - just in time for the debut of Intel's Core i5.