The Dual-path Heat Xchange (DHX) cooling technology found on Corsair's Dominator and Dominator GT modules should provide ample cooling for most, but those wanting more can now order what Corsair's calling Extended Cooling Fins.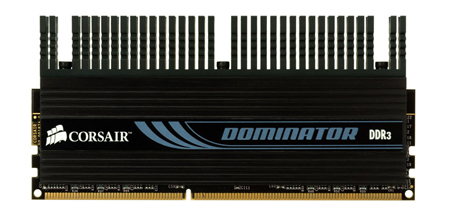 The notably-longer fins are available for Corsair's tri-channel Dominator or Dominator GT memory kits, and promise double the surface area of Corsair's standard fins.
Corsair tells us that the extended fins are made of high-grade aluminium that's extruded and machined, and that the red extension kit for Dominator GT modules is "coated with a phase–change thermally conductive polymer that expels air pockets in the micropores of the heatsink surface, optimising overall thermal resistance."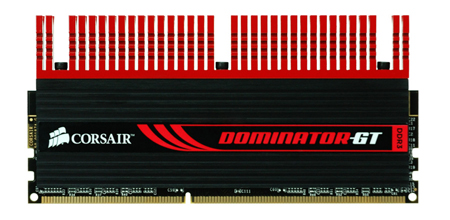 Corsair's selling the Extended Cooling Fins in packs of three to maintain support for tri-channel memory kits, and each pack includes extended fan brackets to ensure compatibility with Corsair's Airflow memory coolers.
Like the look of them? They're available from Corsair's online store priced at $19.99 for the black Dominator kit and $24.99 for the red Dominator GT.