Hot on the heels of announcing DOMINATOR GT 2GHz RAM, which we took a quick look at, Corsair is now selling premium components via its own online store.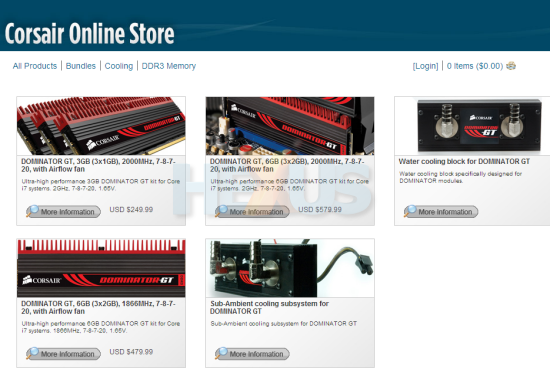 Clicking on this link takes you to the store, which will be publicised and officially launched tomorrow, we see that it currently etails the red-topped DDR3-2,000 DOMINATOR memory in 3GB ($249.99) and 6GB ($579.99) kits. Further, a (slightly) cheaper derivative of GT, specced at 1,866MHz, is available for $479.99 in a 6GB package, and all prices exclude local taxes and postage.

Keeping the DOMINATOR GT-only theme going, you can view (but not currently purchase) a water-cooling block or even a TEC, to be released soon, and both can be attached on top of the modules by removing the red-coloured fins.

Having a go at buying a 6GB DDR3-2,000 kit, the system is clever enough (darn it) to know that VAT must be charged on UK purchases, and here's a dummy purchase order.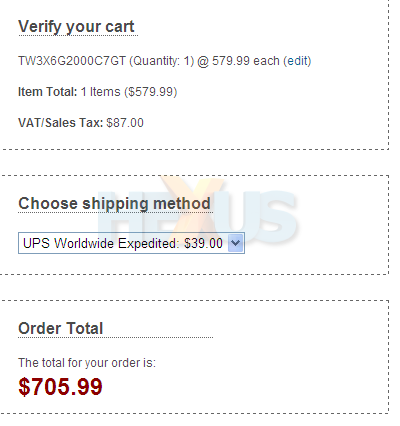 Do the same for a US national residing in Los Angeles and the total price comes down to $634.41.

We expect Corsair to add a greater number of practically bespoke items in the coming months, with high-speed SSDs and, perhaps, even chassis on the list.

I'm about to have a cold shower at the thought of almost spending £487 on some RAM.