After Nick's Dumb and Dumber antics with Corsair's huge block of ice, it was time for some serious journalism as we took at look at what Corsair was showing off at this year's CES show.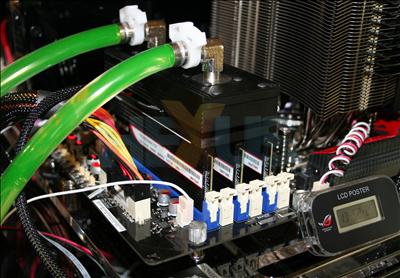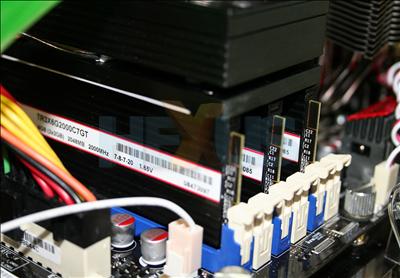 Corsair will be formally launching the DOMINATOR GT DDR3 modules at the end of the month, which we covered as a first-look here, and the Core i7-optimised kit, which will likely cost around $500 for a 6GB pack, will set the standard for a while to come.

Packaged with the new-and-improved AIRFLOW heatspreader-attached cooling, Corsair will be using new Elpida ICs to hit 2,000MHz with 7-8-7-20 timings - pretty low (good) given the speed.

We're also likely to see the same Elpida chips used on 1,866MHz CL7 memory, launched soon after, and they'll be the mainstay for high-speed, Core i7-based DDR3 in Q1 2009.

Corsair is also planning to release a slew of new products in the next two weeks, and as much as we want to give you the skinny on them, come back to your favourite site to learn more: we promise there will be some major surprises before the month is out.


Click here for all CES 2009 content

.