If you're looking for a cheap performance-boosting upgrade for your notebook, it usually comes in the form of a memory upgrade.
DDR2 SODIMM solutions are now available at bargain-bin prices, and Corsair is today updating its ValueSelect range to include a 4GB kit made of two matched 2GB modules that run at 800MHz.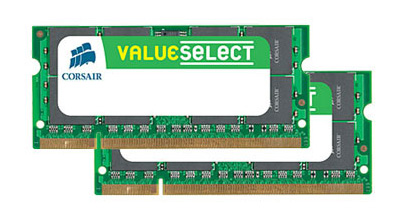 There's no official word on pricing just yet, but the kit should land at a slightly higher premium than Corsair's £40 667MHz 4GB kit.
The 800MHz solution will ship under part number VS4GSDSKIT800D2.