The ascent of RAM speeds and capacities continues as Corsair has announced a new DDR4-5000 memory kit. Corsair's award-winning Vengeance LPX DDR4 memory is claimed to be the first to become commercially available in speeds hitting the 5,000MHz barrier. If you are interested in such a product, Corsair says you can now grab a 16GB kit (2x 8GB DIMMS) and it will reach its full potential on "select MSI X570 motherboards running 3rd Gen AMD Ryzen desktop processors".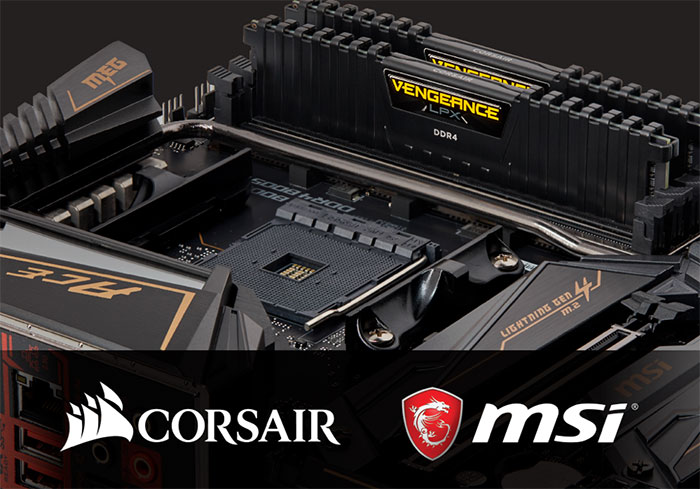 In quite specific product targeting, Corsair's new Vengeance LPX DDR4-5000 RAM kit is "specifically designed and fully tested," on the MSI MEG X570 Godlike, MSI MEG X570 ACE, MSI MEG X570 Unify, and Prestige X570 Creation motherboards - using the MSI's auto OC utilities.
Corsair includes the optional Vengeance Airflow Fan, to directly cool the memory modules and ensure their high-frequency performance under duress. These new Vengeance LPX DDR4-5000 RAM kits utilise Micron-made DRAM chips.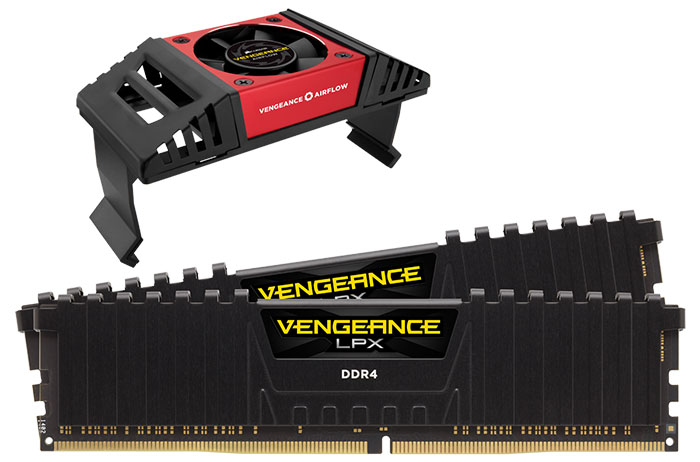 Reimar Goetze, Senior Manager of Memory Products at Corsair, said that his company is always looking to push the performance limits of RAM and he thanked MSI and AMD for help in getting ready for this "record-setting launch".
The full specs of the Corsair Vengeance LPX DDR4-5000 16GB RAM kit are bullet pointed below:
SKU: CMK16GX4M2Z5000C18
Configuration: 16GB (2x8GB)
Speed: DDR4-5000
Timings: 18-26-26-46
Voltage: 1.5v
If you head on over to the official product pages you can find pricing and availability for your region. Here in the UK you will notice that the CMK16GX4M2Z5000C18 2x 8GB kit is listed as available, but costing £1,199. However, if you dial back the MHz in the buy options to 3200MHz C16, for example (keeping the same capacity in 2x 8GB config), the price reduces to £95.