Just last week, Corsair set a world record DDR3 frequency. Today, the memory specialist has announced its plans to launch a 4GiB DOMINATOR DDR3 memory kit running at 2,000MHz at next week's COMPUTEX.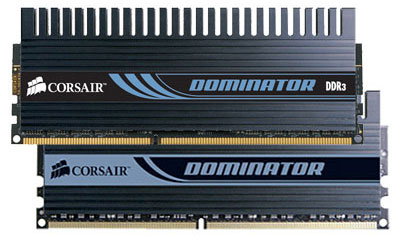 Richard Hashim, director of marketing at Corsair, said:
"Corsair is focused on building the industry's fastest memory available in the largest densities. This new ultra-fast DDR3 4GiB DOMINATOR solution demonstrates Corsair's commitment to lead the memory technology transition from DDR2 to DDR3 and from 2GiB solutions to 4GiB solutions. Enthusiasts worldwide demand it and we are happy to support their requirements."
It's been a long hard road for DDR3 thus far, and though prices have dropped, basic DDR3 still costs twice as much as high-quality, high-speed DDR2.
Nonetheless, the enthusiast might be interested in Corsair's new kit when it lands in Q3 with an MSRP of $675.
Related reading: What to pay for your desktop RAM in late May 2008
Official press release: CORSAIR LAUNCHES NEW DOMINATOR DDR3 2000MHz 4GB MEMORY SOLUTION AT COMPUTEX