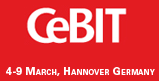 Mirror, mirror on the wall, who has the fastest DDR3 RAM of them all?

Vying for the fastest system RAM at the show - which we define as modules that are categorically stated to go into production and available to the end-user, soon - Corsair was leveraging the as-yet-unreleased NVIDIA nForce 790i SLI chipset for some ultra-high DDR3 action.

Available next week, and run on an eVGA board, Corsair is validating a 2GiB kit (2 x 1GiB) DDR3 kit at 2,133MHz, with 8-8-8-24 latencies, at 1.9V - or 0.4V above default. A 4GiB kit (2 x 2GiB) is currently hitting around 2,000MHz in internal testing, we learned, with the largest impediment to faster speeds not the DRAM but the memory controller on the chipset. Corsair expects high-density RAM frequencies to scale as the 790i SLI chipset matures.

The memory is programmed with NVIDIA's EPP 2.0 for auto-speed settings but, interestingly enough, the XMP settings, for Intel boards, can also be inputted without overwriting EPP, allowing Corsair to brand ultra-high-speed DDR3 depending upon demand.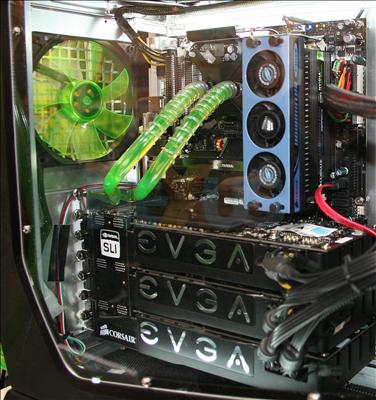 Uber-fast DDR3 is an absolutely niche market right now and having the very fastest RAM has more to do with prestige than practicality, though.

At slightly more sane prices, Corsair is also releasing a 4GiB DDR2 kit, based on Powerchip's ICs, that operates at 1,142MHz with 5-5-5-15 latencies - speed and capacity in one package.

Keeping the capacity theme going, another 4GiB kit of DDR3-1,600 memory imbued with 7-7-7-28 latencies was shown. Indeed, Corsair had two packs, totalling 8GiB, on an ASUS P5E3 Premium motherboard, as pictured below.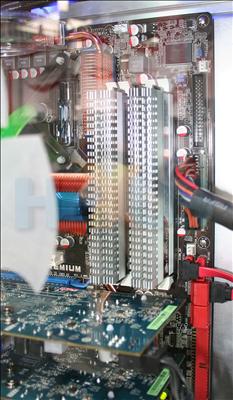 Speed is the name of the game and Corsair continues to increase, albeit incrementally, the speed of high-quality DDR2/3 RAM.

DDR3 still remains too expensive to recommend to the average user, and they would be best-served by looking at DDR2-based motherboards and then, OS-permitting, opting for 4/8GiB of high-quality RAM, we feel. All HEXUS CeBIT 2008 content