PSU specialist Seasonic has launched a new range of PSUs called the Prime Series. The new lineup includes 80 PLUS Titanium, Platinum and Gold rated units. Seasonic promises that whichever model you choose you will receive "excellent electrical characteristics, top-level components and fully modular cabling". The firm goes as far as saying that the new Prime Series shows its determination to "push the limits of power supply design in every aspect".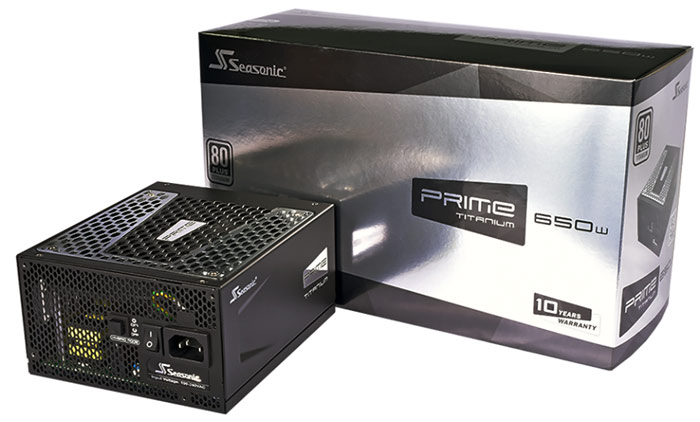 Seasonic's Prime 80 PLUS Titanium PSUs will be available in the range of 650W to 850W. These PSUs achieve 94 per cent efficiency at 50 per cent system load. The Platinum and Gold rated units will be available in the range of 850W to 1200W.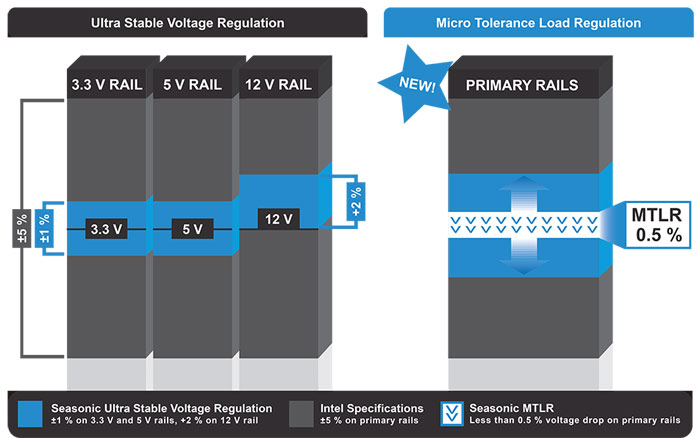 Micro Tolerance Load Regulation (MTLR) is trumpeted as a key design feature of the new PSUs. This design is said to keep the output voltage within a very tight range, with under half a per cent load regulation – great for stability in high performance systems. Further stability is achieved thanks to the design providing extended hold-up time (30ms), which beats the industry standard 16ms to help the PSU provide stable, precise output to your PC's vital components. Seasonic also implements Super Low Ripple Noise (below 20 mV).
The Seasonic Prime PSUs use a 135mm Fluid Dynamic Bearing fan for cooling. These fans are characteristically quiet, smooth running and have a long service life. Enhancing the cooling system is Seasonic's Premium Hybrid Fan Control, keeping the fan noise to a minimum whatever demands are placed upon your PSU.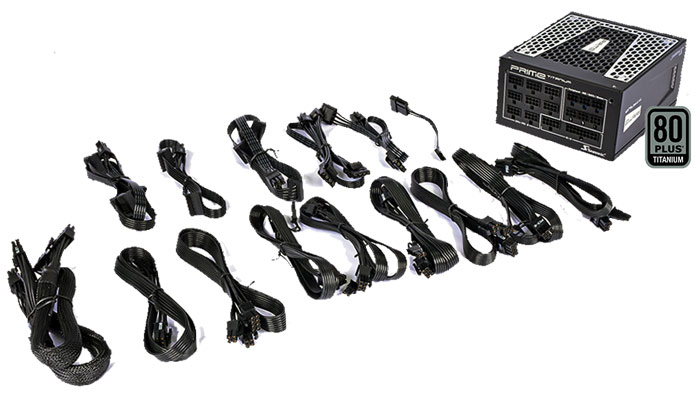 It is obvious from the pictures that this is a fully modular power supply range. Interestingly, removing unnecessary cabling goes as deep as the inner product design. Seasonic says that its engineers have connected the PSU back panel and the PCB using copper plate rather than cables. "This breakthrough solution not only lowers the chance of production errors during manual insertion but it also improves output power quality," explains Seasonic.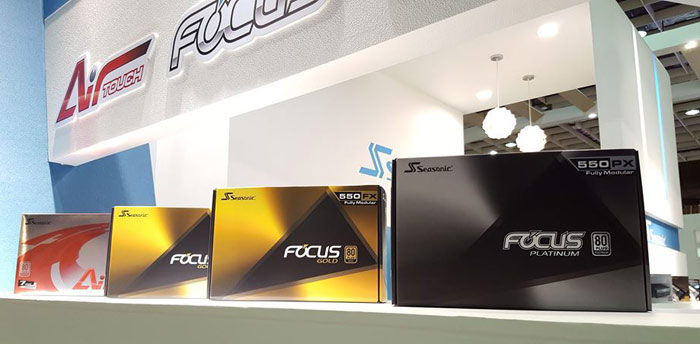 Buyers of the Seasonic Prime range of PSUs benefit from a 10 year warranty. At its Computex booth Seasonic was showcasing the new Prime range as well as PSU's in its Focus, Eco Plus and Air Touch ranges, as pictured above.