German-Chinese manufacturer of chassis, PSUs, fans and coolers, Xilence has updated its Performance A+ Series of PSUs. Touting immediate availability, the new revision promises low noise levels, stability, and high efficiency and a wide range of electrical protection mechanisms. These look to be captive cable power supply units with the cables fitted varying by their wattage ratings.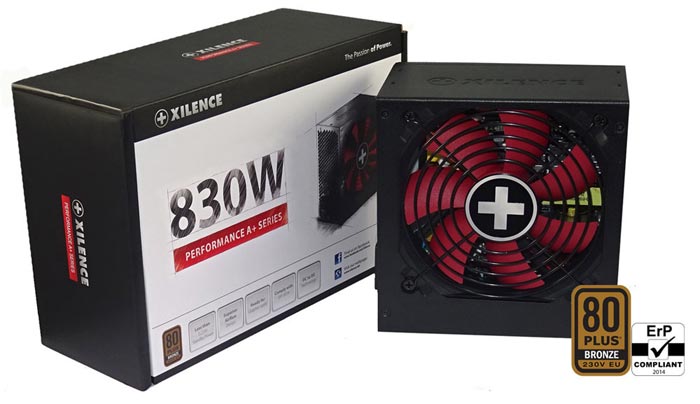 The Xilence Performance A+ Series consists of five PSUs priced as follows:
430W €39.50
530W €44.50
630W €54.50
730W €62.50
830W €79.50
Whichever model you choose Xilence says that you will enjoy "excellent performance with a low noise level and high efficiency". It recommends the PSUs for PC gamers where they are "especially suitable" to the demands put upon them.
Xilence leverages its so-called 'DC/DC-technology' in these PSUs which it says ensures stable and efficient power delivery. The tech is said to excel under the typical gaming PC's asymmetric load conditions. Furthermore the PSUs have low standby power consumption of 0.25W and are 80 PLUS Bronze certified and adhere to the EU's ErP2014 regulations.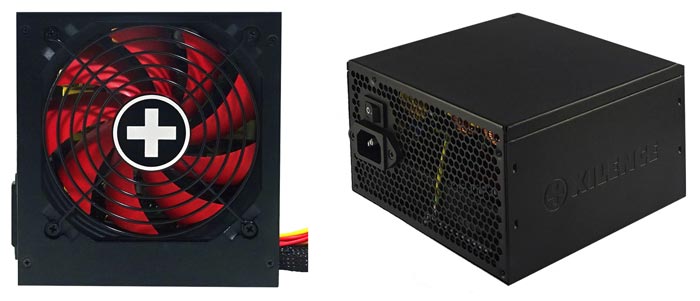 All the new power supplies are fitted with a "whisper silent 120mm fan". Inside the PSU, components have been laid out to provide optimal airflow and improve heat dissipation.
There are six integrated safety circuits equipped in thes PSUs, as follows;
Over Voltage Protection (OVP)
Under Voltage Protection (UVP)
Over Current Protection (OCP)
Over Temperature Protection (OTP)
Short Circuit Protection (SCP)
Over Load Protection (OLP)
Full technical data for each PSU and its output cables/capabilities can be found on the product overview page or read within this PDF file.