FSP is introducing a new range of low-end system power supplies.

They'll be sold under the SAGA sub-brand so, presumably, are aimed at the silver-haired crowd (that's a joke - Ed).

The SAGA series PSUs will span three models with ratings of 350W, 400W and 450W.

The PSU that's shown below - the range-leading SAGA+ 450P - promises 90 per cent efficiency, plus low noise, thanks to a slow-spinning 120mm fan.

Interestingly, peak wattage is claimed to be 50W higher than the specified rating.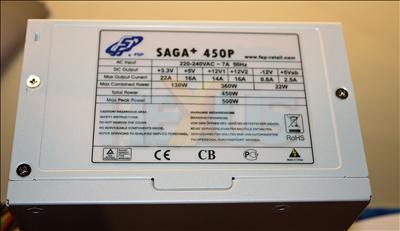 FSP is primarily positioning the SAGA series on price, it seems, with the top model retailing for around £45.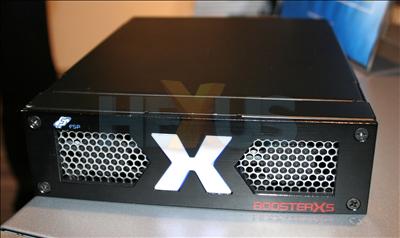 Last year, FSP introduced its first GPU-specific PSU, the X3 booster. This works alongside the main system power supply and sits in a 5.25in bay. It provides an additional 300W of 12V power for newly-purchased multi-GPU setups that, otherwise, might require an upgrade of the main PSU.

Now, the range is being augmented by the X5. The idea's exactly the same but the power provision is upped to 450W.

According to FSP, the BoosterX5 will comfortably run dual Radeon HD 2900 XTs in a CrossFire setup. A nice touch - you even get to configure the front-mounted LEDs! FSP tells us that the BoosterX5 will be on sale soon with an expected RRP of £45.