EVGA has launched the 700B power supply, claiming that it offers "the best value for your next build". This new PSU is certified to meet the 80 Plus Bronze standard and can supply 700W of continuous power with a single +12V rail offering 56A. EVGA combines that performance with good value for the budget minded buyer, and is currently offering the 700B PSU for $49.99 after an online and mail-in-rebate combination (normal price $74.99).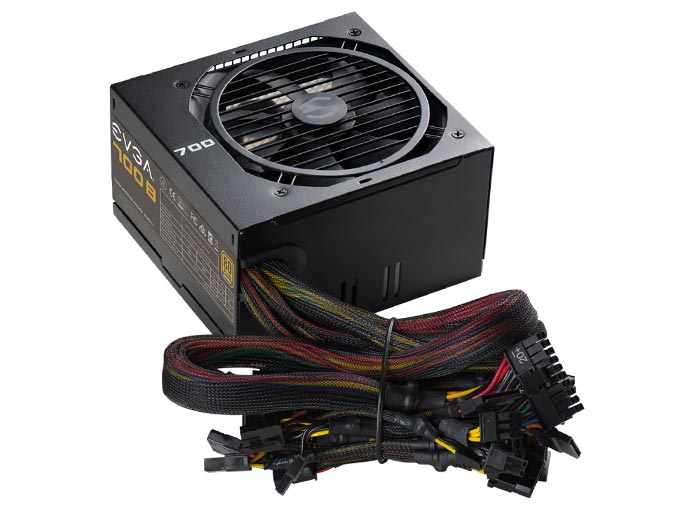 The EVGA 700B joins the 600B and 500B to crown the budget range. As with many budget PSUs, and the others in this range, the 700B isn't modular, so users have to suffer the potential clutter of unused power cable spaghetti in their PC chassis. Other cuts to the spec compared to bigger-budget PSUs from EVGA include; a lower efficiency rating, smaller cooling fan, cheaper capacitors used in construction, no eco-mode, and a shorter warranty.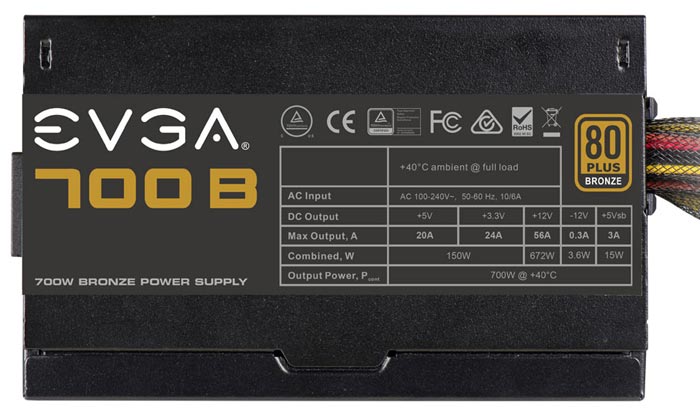 On the positive side of things, the EVGA 700B offers 85 per cent efficiency under typical loads and can deliver enough steady power for many a high performance dual-GPU system. Its 700W rating is for its continuous, rather than peak, power output. Rounding off the attractive qualities of the EVGA 700B are a good array of heavy-duty protections; including OVP (Over Voltage Protection), UVP (Under Voltage Protection, OCP (Over Current Protection), OPP (Over Power Protection), and SCP (Short Circuit Protection).

As mentioned in the intro, this new 700W PSU appears to be available immediately and is on offer in EVGA's online store at $49.99.