The "ASUSWORLD" magazine-turned-catalogue is available at COMPUTEX '08, and it's now almost the size of the Argos catalogue.
ASUS, a Taiwan-based company founded in 1989, has reaped the benefits of its success over recent years and has well and truly expanded its portfolio of products. Amid the usual notebooks, graphics cards, motherboards and more, there's now a 1000 Watt power supply, the G-1000HA: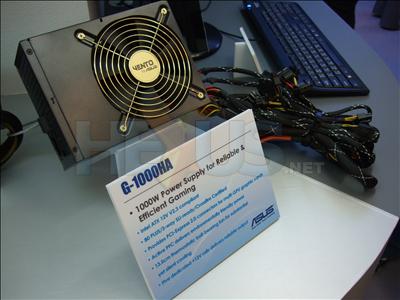 ASUS lists the PSU as Intel ATX 12V v2.3 compliant, and it offers five dedicated +12V rails. It is, of course, 80 PLUS certified, and there's a 13.5cm ball-bearing fan that'll use "auto thermal acoustic noise control" to keep things quiet.
The Taiwanese-giant isn't new to power supplies, but has so far failed to make an impact on the market. It'll be hoping this 1000 Watt enthusiast offering will change that fact, though, a launch date and pricing isn't yet known.