OCZ unveil its first jointly developed PSU since buying PC Power & Cooling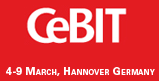 OCZ has taken it's time on this one but the first power supply to come out since taking over PC power & Cooling is on display here at CeBIT 2008. The elite X stream series is launching in two configurations, 800 and 1000W - featuring a 12v single rail design.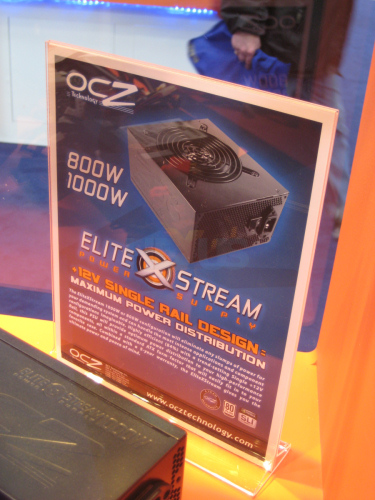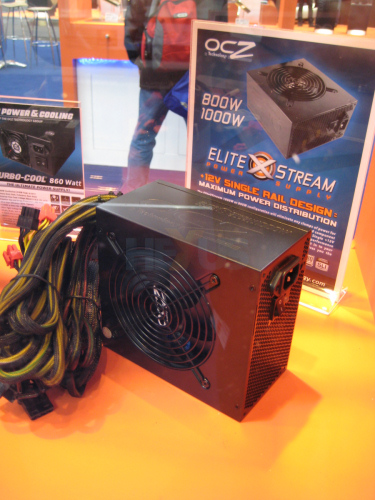 With a claimed efficiency of 84% the Elite X stream range ships with a 5 year warranty as standard. Expect to see these at your OCZ supplier in the near future; we will have one into the labs too to see if the PC Power & Cooling influence has made a big difference to the OCZ range.