The increased efficiency of modern-day components is such that elaborate power supplies have become something of a dying breed in recent years. A mid-range model with, say, 500W capacity is sufficient for even a high-end build, and you needn't spend more than £100 for a quality unit from a well-regarded manufacturer.
On the other hand, there's no harm in a product that is so massively over-engineered that it makes zero sense for the masses but appeals specifically to the enthusiast seeking nothing but the very best. If that sounds like you, take a look at Cooler Master's latest supply, the £900 MasterWatt Maker 1200 MIJ.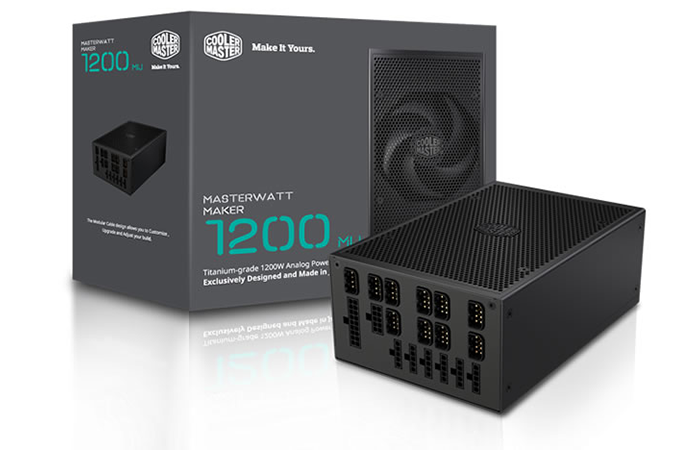 First revealed at CES in January and now heading to retail stores, this 1,200W unit is said to have been created by 40 engineers who have spent 165,000 hours creating what they claim "might very well be the last power supply you'll ever buy."
The key selling point, as the name suggests, is that the supply is made in Japan (MIJ) using a combination of Japanese and German components. Designed to celebrate Cooler Master's 25th anniversary and co-developed with Japanese manufacturer Murata, the unit exceeds 80 Plus Titanium efficiency and features a 135mm Silencio FP fan that doesn't spin into action until the supply hits 50 per cent load.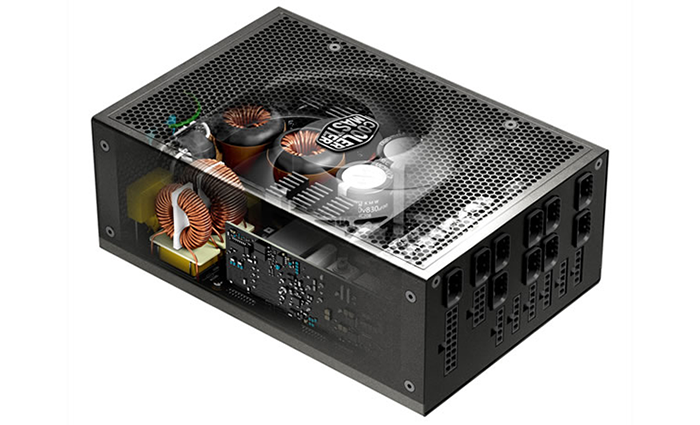 Cooler Master has curiously chosen to stick with an analogue platform and there are a few unique aspects to consider. The fully-modular cables, for example, use a new type of flat connector that we're told offers improved surface contact to "efficiently carry 1.5x the current of normal connectors." Murata has also designed a stacked transformer the likes of which we've not seen before, and the unit is also able to offer independent power conversion for the 5V and 3.3V rails.
We don't doubt that the MasterWatt Maker 1200 MIJ will have the beating of most competitors in terms of efficiency, ripple and temperature, yet there are a couple of snags to contend with. A length of 224mm makes the supply larger than average, and an analogue PSU priced at £900 is going to be a tough sell when digital alternatives are available for a third of that amount.
Still, if you're going to spend £1,600 on a Core i7-6950X and a couple of grand on dual GeForce GTX 1080 Ti graphics cards, there's now a power supply to match and Cooler Master's claims of this being the last supply you'll ever need are backed-up by a transferable 10-year warranty. Any takers?
MasterWatt Maker 1200 MIJ Specification

Model
MPZ-C002-AFBAT
Power
1200 Watts
Type
ATX 12V v2.4
PFC
Active PFC
Input Voltage
100-240Vac
Input Current
13-5.5A
Input Frequency
50-60Hz
Dimensions
224mm (L) x 150mm (W) x 86mm (H)
Fan Type
135mm Silencio FP fan
PowerGood Signal
100-500ms
Hold Up Time
>16ms
Efficiency
94% Typically
MTBF
>100,000 hours
Protections
OVP, OPP, OCP, SCP, OTP, BOP
Regulatory
TUV, CE, BSMI, FCC, TUV, KC, CCC, EAC, RCM
Connectors
MB 20+4 Pin
1
CPU 12V 4+4 Pin
2
PCI-e 6+2 Pin
12
SATA
16
4 Pin Peripheral
13
Warranty
10 years
MSRP
£899.99