When I first saw the press release I thought it was another member of the Asus Stealth range but wait, no, it's a 'Sheath'. The Asus ROG Sheath is designed to hold "much more than a single sword," claims Asus – so it's not designed simply to accommodate one of its gaming mouse 'weapons' but all your computer gaming desk paraphernalia including laptops and/or keyboards.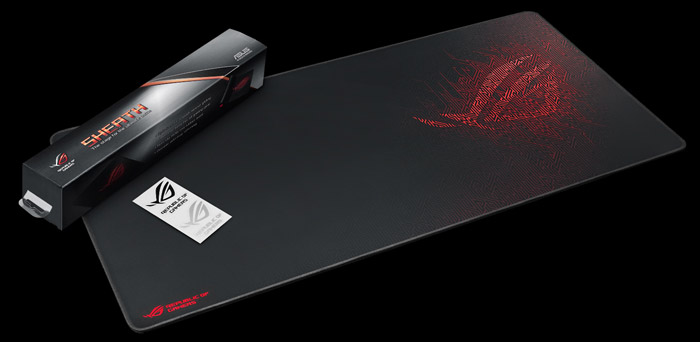 Measuring 900mm x 440mm it is easy to accommodate a large gaming laptop and your gaming mouse on the ROG Sheath, with a stable and expansive mousing area either side, depending upon your sinistral or dextral preferences. Thanks to this "your death-by-mouse-pad days are over," claims Asus, as it's rather a stretch to push your mouse off the available surface.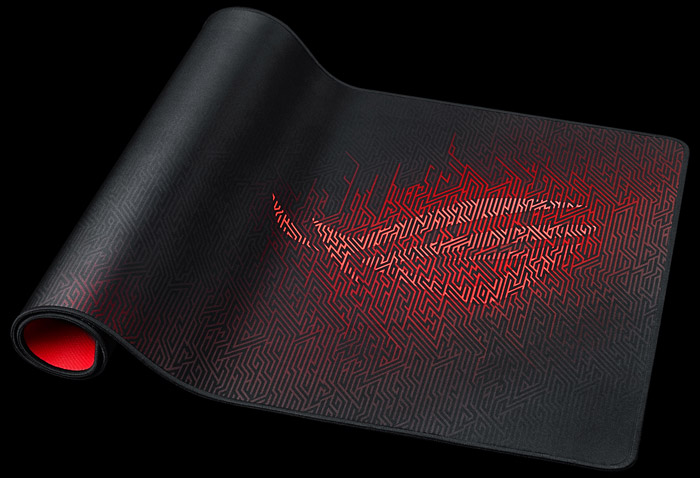 Asus has fabricated the 3mm thick ROG Sheath with a finely woven surface atop of a non-slip rubber base. It says the surface material works well with "almost all types of mouse sensors to give gamers pixel-precise control." As you can see from the images, the surface is decorated with the now familiar Asus Mayan inspired markings and the ROG logo. During the design process this massive mouse pad passed a 250Km mouse glide test and successfully endured temperatures of -30°C and 60°C "for over 57 hours".
Asus ROG Sheath key points:
Stylish mouse pad with a woven surface designed for a smooth glide and pixel-precise control with all types of gaming mice
Massive 900 x 440 x 3mm dimensions, featuring a large ROG logo and Mayan-inspired detailing
Weighs 695g
Designed for long gaming stints — non-slip ROG-red rubber base and durable anti-fray stitched edges for "years of use".
Pricing and availability are yet to be announced.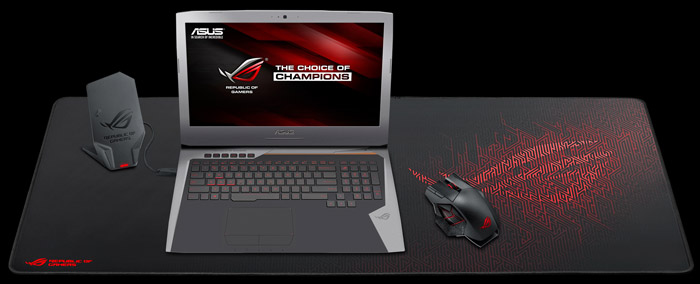 Asus tops the gaming laptop sales chart
In other Asus news, DigiTimes reports that Asus gaming laptops are now the best sellers worldwide. "Asustek sold nearly 90,000 units in February 2016, followed by China-based Lenovo with over 40,000 units, according to Taiwan-based supply chain makers. Micro-Star International (MSI) shipped around 20,000 units in the quarter".
It was noted that Lenovo's partnership with Razer has started to pay dividends in building its market share. Gaming laptops are attractive to systems makers as they can provide much better margins than regular laptop computers.