If you haven't noticed the date already, it's April 1st. We usually have lots of fun new 'products' to look over in the world of technology on this day, and it certainly doesn't look like we will be disappointed today. Leading the April 1st launches in my inbox are a trio from East Asia, as you might expect given the way the world spins (time zones).
Samsung's Internet of Trousers
Samsung has announced a new lineup of IoT-enabled smart fashion products. The flagship product in the range is the Internet of Trousers. These smart jeans feature compelling tech such as the Wi-Fly to monitor and correct unzipped trouser flys. Samsung's Get Up! Alert tech is integrated in the backside to make sure you don't, unhealthily, sit for protracted periods without getting up to stretch your legs.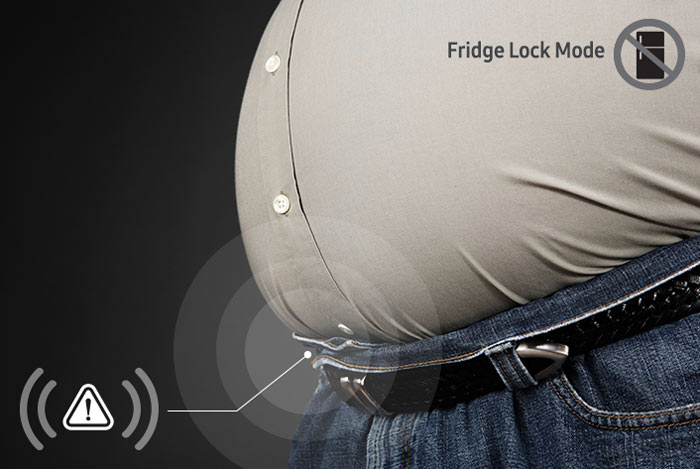 My particular favourite feature of the Internet of Trousers is the Fridge Lock, which denies access to the refrigerator if the trouser waist tension gets too high. Smart shirts and socks will follow, says Samsung.
While the Internet of Trousers product might be intentionally silly, I don't think these are the daftest products to come out of Samsung, or under the banner of IoT innovation. If there was any shred of doubt about these products being real or not, the cat was let out of the bag by the downloaded embedded photos containing 'April fool' in their titles.
MSI The One universal motherboard
This is a very handsome, feature packed modular motherboard and would undoubtedly be a coveted piece of tech but unfortunately it is simply a product of MSI's fevered imagination. MSI boasts a hugely comprehensive spec for this motherboard, as after all it is 'The One', but to save internet pixels I will summarise only its most revolutionary qualities here:
Modular component design
Supports Intel & AMD all generation socket
Supports all generation / type memory
Any kind of high speed storage I/O and display interface
Any number of slots possible thanks to modularity
Every module features IP68 water and dust proofing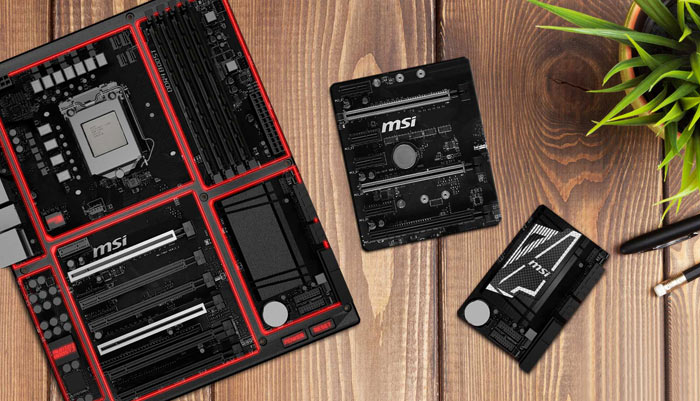 As well as the above, MSI says it has implemented a cool EZ Debug LED lighting system to directly highlight modules with errors, which can then be repaired or replaced. You can read the full specs list and further details about MSI's The One here.
Cyorig Air Fan VR cooler
Here's a virtual product jumping upon the virtual reality bandwagon. Cooling specialist Cryorig wants all you new VR HMD buyers to consider the benefits of direct HMD air cooling as facilitated by its Air Fan VR.
The specially designed cooler can keep you and your HMD unit cool even through the most demanding VR experiences or intense VR movies. The device's high TDP cooling capacity "makes you feel like you're so cold that you're in the Alps, ALL THE TIME," claims Cryorig.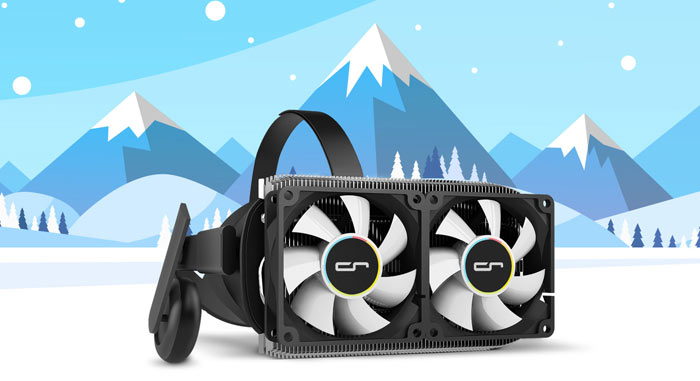 Beyond the cooling power detailed above, the Air Fan VR has an innovative 'reverse mode' which enables "laser beams of cool air," to be shot from your eyes. This is said to be great for computer tech folk who will merely have to observe an overheating PC to make it cool down. Last but not least Cryorig has equipped the Air Fan VR with LED lighting – shouldn't LED lit components be the default configuration nowadays?
I hope you've enjoyed the above, and as Europe and the USA wakes we should see several more fun tech April Fools. If you spot any good ones please share links in the comments section.
UPDATE: just in, the Lenovo PawPad Yoga 9 cat-friendly tablet.