Peripheral maker Rapoo has launched a new wireless mechanical keyboard. The device is called the KX Mechanical Keyboard. Key qualities are that it boasts a 10 metre wireless range, backlit mechanical keys and tactile multimedia keys, rechargability and it is offered in a range of keycap colours. It is available "now" in retail for $79.99 in North America (including Walmart).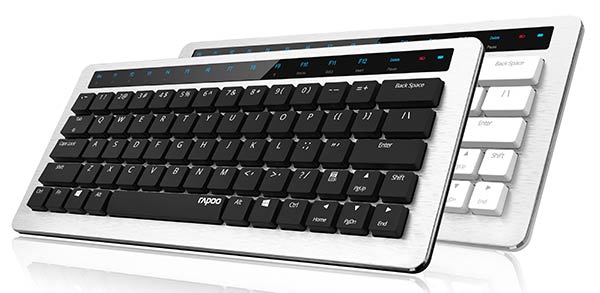 Rapoo's new KX Mechanical Keyboard offers mechanical keys of unknown origin or feel. The company says that its "mechanical keys provide a comfortable typing experience for up to 60 million operations". They are housed in a sturdy stainless-steel keyboard chassis which offers three levels of backlighting. The keycaps will be available in a range of colours including red, yellow, or blue next year. Only black or white keycap options are available at launch. Complementing its mechanical key set Rapoo has installed a top strip of multimedia controls which are backlit and offer haptic feedback.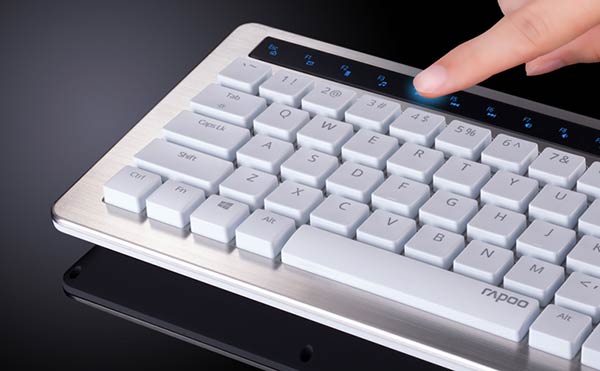 Users can utilise this keyboard in their choice of wired or wireless mode. The keyboard uses "5GHz wireless connection technology with reliable transmission within a scope of 10 meters". A minimally protruding 'nano receiver' plugs into your computer to facilitate the use of this keyboard wirelessly.
The wired mode makes use of a microUSB connection which also acts to recharge the keyboard's built-in battery. A built-in Li-ion battery is said to offer 40 hours of standby time and can recharge in four hours when wired to USB.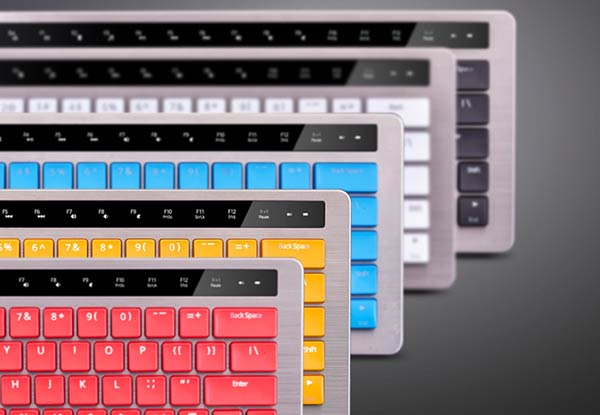 Overall, for the features it offers, the Rapoo KX Mechanical Keyboard is a well priced (at $79.99, equivalent to £50) compact device and may appeal to both desktop users and sofa surfers - with their living room PC and Laptops plugged into TVs. At the time of writing the tech specs link doesn't appear to be working and the PR email concerning the release didn't supply these specifications either.