EVGA has announced a new nine button gaming mouse called the TORQ X10. It is available for pre-order (Newegg) right now. This ambidextrous rodent offers a great set of tech specs which together with the adjustable weight and height carbon fibre mouse shell should tick off most of your gaming mouse requirements.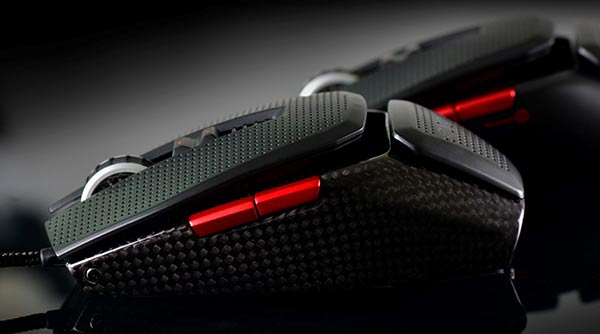 EVGA promises "absolute control" when using its new rodent. "Built with the highest quality materials including a real Carbon Fibre surface, this mouse was designed from the ground up to satisfy the needs of the hardcore gamer with a high quality laser sensor that provides up to 8200 DPI, an adjustable weight system, nine programmable buttons and a unique sizing system that allows you to adjust the height of the body," reads the promotional blurb. At the core of the TORQ X10 is this aforementioned Avago laser sensor paired with high quality Omron switches.
EVGA TORQ X10 key specifications:
Max DPI: 8200
Sensor Type: Laser (Avago 9800)
Main Switch Type: Omron - 20 million click lifecycle
Programmable Buttons: 9
Min/Max Weight: 147g/160g
Max Polling/Report Rate: 1000Hz
LED Colour: Red, Green, Blue, Yellow, Orange, Pink, Purple
Feet Type: Low Friction PTFE
Connection: 6ft long silver coated USB cable
Max Number of Profiles: 5 (512K Onboard)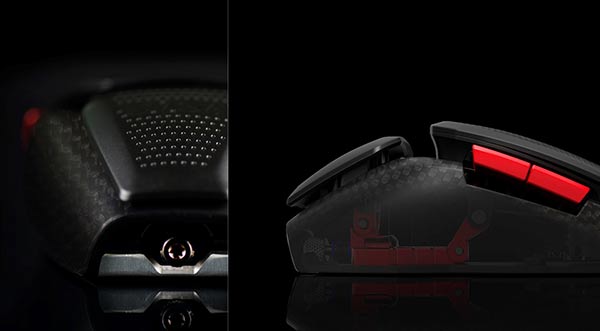 Augmenting these cold hard specs are gamer centric features which include; the carbon fibre mouse shell and ambidextrous mouse design. Also to fit better to individual preferences this mouse has adjustable height, weight and DPI settings.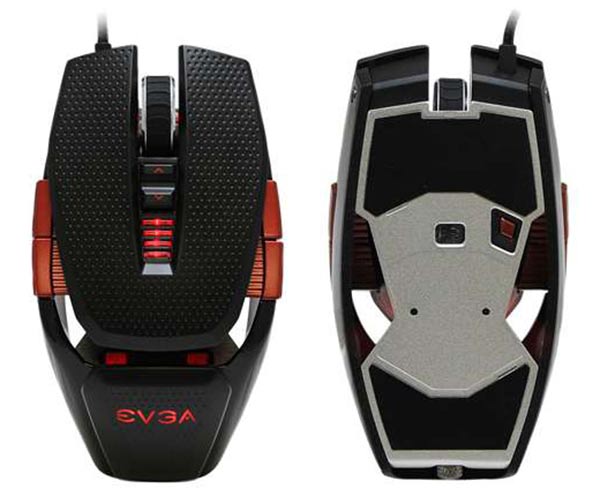 EVGA Unleash Software
To help you get the most from your TORQ X10 EVGA bundles the Unleash software package (for Windows Vista or newer). This software allows users to tweak and tune various aspects of the TORQ X10 including sensor DPI and sensitivity, button assignment, button settings, Macros, advanced setting and profile management.
The TORQ X10 should ship on 26th June and is pre-order priced at $69.99 online at Newegg, the regular retail price is said to be $129.99.