One touch is enough...



Taiwanese company VIZO, which claims it's "a leading global manufacturer and designer of computer peripheral products" is proudly inviting Computex attendees to inspect Uranus.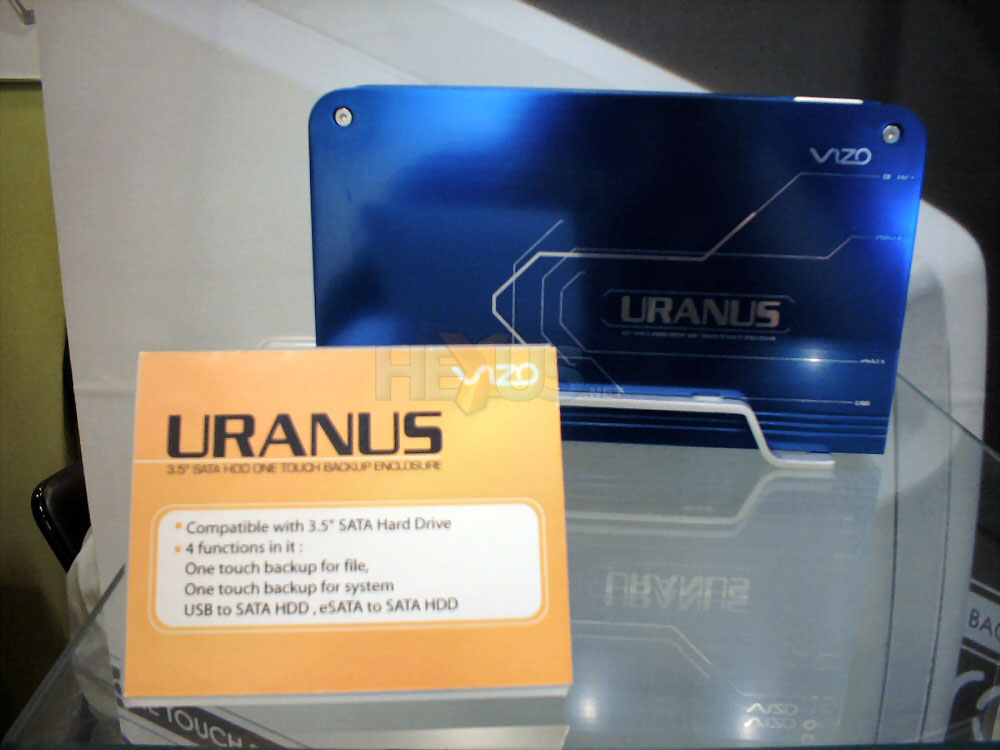 Uranus, states VIZO, is a "one touch backup" enclosure for 3.5" S-ATA devices with "4 functions in it".

If you're not fortunate enough to be in old Taipei tomorrow, but you'd like to experience the delights of "one touch" Uranus, then drop a line to VIZO Technology Corp. as, at the time of writing, there's no sign of Uranus on its website.

However, its website is a place where, presumably, you can also start to discover "VIZO's vision is to make customers enjoy... ...firm development..."

HEXUS would like to thank VIZO for introducing a product which provides almost endless possibilities for publishing risqué headlines.