Today the Intel Developer Conference (IDF) kicked off in Beijing. Attendees heard of the efforts to enhance the existing 5Gbps SuperSpeed USB interface to double its throughput capability to 10Gbps. The new faster USB standard should be finalised by June this year and the first hardware controller will emerge about nine months later, with consumer availability of such hardware following a few months after that. In addition the USB Power Delivery specification is set to pump up to 100 watts down the same USB data cable.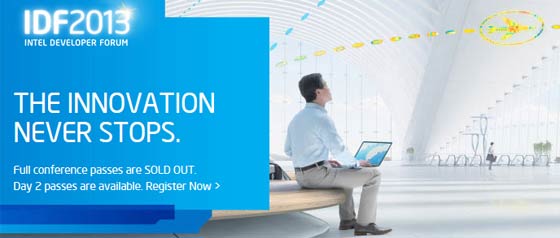 The new standard, as yet unnamed, will require a new cable which is capable of the combined data and power delivery. The cable will still remain backwards compatible with previous USB interfaces.
"The USB-IF recognizes consumer demand for a simplified single-cable solution to power and simultaneously transfer data to their laptops, tablets and smartphones," said Jeff Ravencraft, USB Implementers Forum President and COO. "With the new SuperSpeed USB enhancement to increase performance up to 10 Gbps data rate, coupled with the USB Power Delivery specification capable of delivering up to 100 watts of power to USB-enabled devices, consumers will soon be able to have one USB cable to support all their needs."

USB 2.0 and USB 3.0 logos

In an interview with The Inquirer, Ravencraft spoke of future USB developments and "indicated that there is further headroom in the standard to again double the speed to 20Gbit/s".
Compared to the Thunderbolt standard, in the news yesterday (also aiming to double its speed, from 10Gbps to 20Gbps), SuperSpeed USB 3.0 has been a runaway success with consumers "The delivery of USB 3.0 certified products is continuing to grow exponentially, with over 1 billion USB 3.0 products shipping by the end of 2013. This huge growth is a testament to the benefits, ease of use, and continued relevance of USB technology," said Greg Potter, Analyst at Multimedia Research Group.