Franklins.net has now released their GesturePak gesture recording and recognition toolkit for Windows .NET developers. It's available for sale starting at only $99 for a single user. Apps created using the SDK won't have to pay any further license fees.
The GesturePak software works by capturing photos of user gestures and linking them to actions and events useful within the computer program you are developing. Also, helpfully, there is a built in library of common gesture recognitions like head nodding and waving etc. GesturePak removes the need for complicated coding to get your .NET apps to work with gestures.
Prof. Carl Franklin, GesturePak's developer says the new tool he has created "changes everything". On programming for the Kinect before GesturePak was created he said "When Microsoft released the Kinect for Windows SDK beta last year, I tried to write an app to recognize a simple gesture. It was way too complex. The SDK spits out a stream of joint data (X,Y, and Z axis data points for each of the 20 locations on your body that the Kinect tracks) at 30 frames per second." He continued, explaining how his new tool works: "My idea was to simplify this process by breaking down a gesture, say a hand wave, into poses. A gesture is a series of poses that are matched sequentially. So, I wrote a recorder that takes snapshots of your body and saves the data into a collection of poses. Then I wrote a matcher that watches you in real time, and determines if you're hitting the poses."
GesturePak Features:
Use speech commands or control the mouse cursor with your hand.
GesturePak saves gestures as xml files.
Allows you to edit and tweak your gestures.
Options to track each of 20 joints.
Options to track X, Y, and/or Z axis.
Limit the required time in which to perform the gesture.
Increase or decrease accuracy required.
There is a free demo available on the GesturePak site showing you how to use this new tool to get results within 7 minutes. If you have a Kinect and program using Windows .NET why not give it a spin?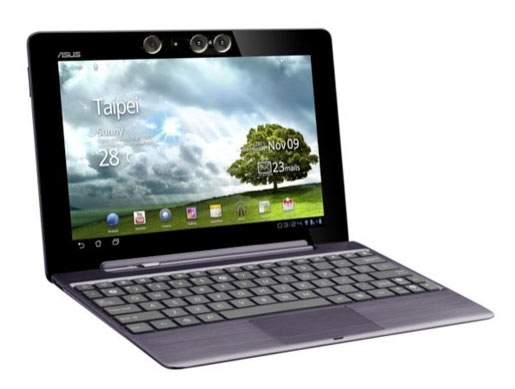 Asus laptop with built in Kinect
As we have previously reported Microsoft Kinect for Windows v1.5 will be available next month which should feature more accurate tracking of small movements, useful for deskbound computer users. English/British speech recognition support will also be in v1.5, among others (English/Ireland, English/Australia, English/New Zealand, English/Canada, French/France, French/Canada, Italian/Italy, Japanese/Japan, Spanish/Spain and Spanish/Mexico).
I hope GesturePak's ease of use combined with attractive pricing should help bring more interesting Kinect apps to Windows and new innovative ways of using Kinect.