Can't touch this
Apparently determined to find some means of innovation in the 'lapdesk' market, Logitech's latest example, the Touch Lapdesk N600, adds a slide-out multi-touch touchpad.
This latest notebook lap-based notebook stand won't be winning over owners of newer laptops, most of which already have multi-touch touchpads already, but for users with laptops that don't offer multi-touch it's an interesting, if not outright compelling option. The retractable 5in multi-touch surface support one, two and three finger gestures, and has a pair of large buttons beneath it. There is also a set of media control buttons down the side of the touchpad.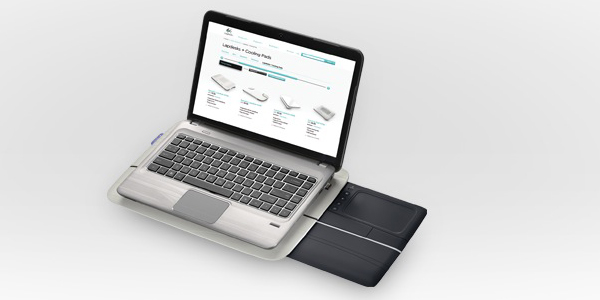 Notably, the Touch Lapdesk lacks the speakers and fans of the previous Lapdesks - the touchpad is its only feature other than the elevation of a notebook above a lap. Logitech claims that the Touch Lapdesk will provide up to six months of battery life, from its four AA batteries, which is impressive longevity.
At £70, the Touch Lapdesk N600 certainly isn't a cheap way to prop your notebook above your legs, but if you're tempted it's available now.