With the likes of Blu-ray and digital distribution clogging up headlines, it isn't everyday we get excited about a good ol' DVD writer, but here's one worth mentioning.
It's manufactured by Pioneer, and it's called the DVR-XD09. The external drive, pictured below, measures 133mm x 133mm x 14.7mm, and weighs around 226g - making it "the industry's most compact design to date," says Pioneer.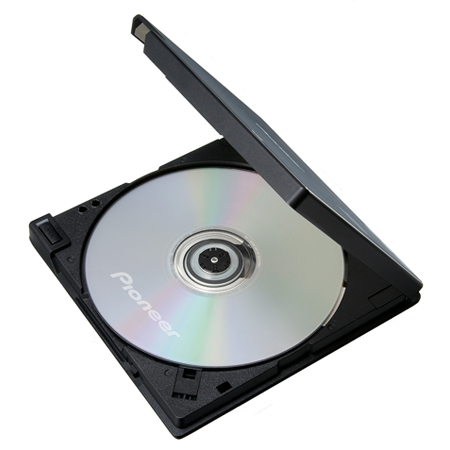 The DVR-XD09 connects via USB and is capable of reading/writing DVDs at up to 8x and CDs at up to 24x. And it'll support dual-layer DVD writing, too.
Pioneer reckons it's the perfect accompaniment for a drive-less ultra-portable, say for example the increasingly popular netbooks. Not a bad idea we reckon, and it'll be available next month priced at $79.99 (roughly £50).